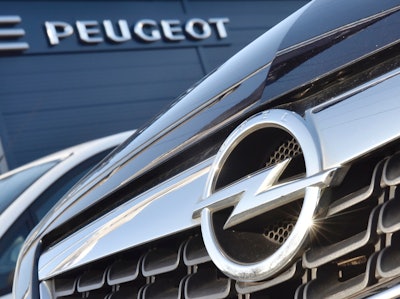 The maker of Peugeot and Citroen cars has finalized its $2.5 billion takeover of General Motors' European brands Opel and Vauxhall, and named new management to chart an attempted turnaround plan.
France-based PSA Group said in a statement Tuesday that the new executives would present the plan in 100 days. Opel's chief said it is aiming for a return to profit in 2020 and reach a 6 percent operating profit margin by 2026, after years of losses.
The carmakers hope to save up to 1.7 billion euros annually thanks to the takeover, notably on purchasing and research and development.
PSA Chairman Carlos Tavares insisted that "Opel will remain German, and Vauxhall will remain British."
PSA becomes Europe's No. 2 carmaker with the closing of the deal, behind Volkswagen.