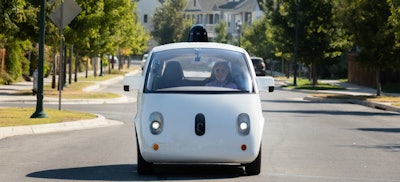 Honda appears to be the latest automotive giant to run into problems in talks with a Google-affiliated autonomous driving initiative.

Takahiro Hachigo, the chief executive of the Japanese automaker, said last week that its discussions with Waymo remain at their initial stages seven months after the companies first announced plans to explore a partnership.

The Wall Street Journal noted that the lack of progress came amid questions about each company's willingness to collaborate with rivals.

Waymo long sought to join with conventional automakers to help bring its self-driving technology to market, but to date, the company is only producing minivans in a partnership with Fiat Chrysler. Talks previously broke down with Toyota and Ford.
Observers speculated that Honda hoped the partnership would help it catch up to rivals in autonomous technology. The company set a goal of putting highly automated cars on the road by 2025.

One analyst, however, told the paper that the automaker "doesn't have a history of playing well in the sandbox."

Hachigo disputed that characterization and said that talks with Waymo were ongoing. Although the companies remain at the "study stage" after seven months of discussions, he told the Journal that "doesn't mean we've come to a deadlock or we're not getting anywhere."

A Honda spokesman added that both companies took issue with the Journal's account and said that discussions are constructive and progressing at a good pace "given this is a new technology."