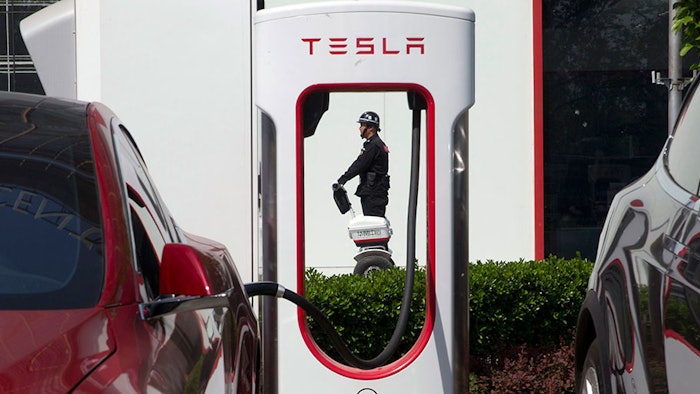 Not so long ago, it would have come as quite a surprise to hear that coal guzzling China was a leader in some form of renewable energy technology. Now though, with a strong commitment to the Paris Agreement and continued high-levels of government investment in renewables, it is less of a shock to see the country ahead of countries like the U.S. 

As this data from the International Energy Agency shows, the uptake of electric and alternative fuel vehicles in China has really taken off. Despite lagging behind the U.S. up until 2014, new registrations hit 352 thousand last year - almost 200 thousand more than in the States. Of course, China is a much larger market, but with an increase of 381 percent from 2014 to 2016, compared to a comparatively stagnant 33 percent in the U.S., the appetite for electric vehicles is clearly big. 

For an in-depth look at the auto industry in China, take a look at the Statista report 'The Chinese Passenger Car Market'.