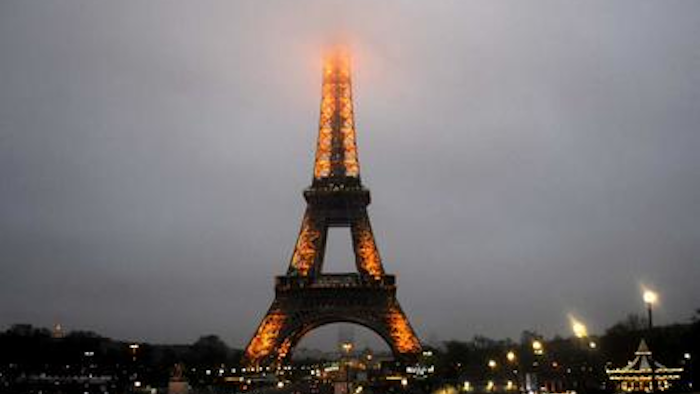 Paris outlawed cars in the city center on Sept. 27 and saw a 40 percent drop in nitrogen dioxide levels, pollution measurement company Airparif said, according to The Guardian.
Mayor Anne Hidalgo created the initiative as part of her continued efforts to reduce pollution in what was, briefly, the world's most polluted city.
Police had turned down the mayor's original proposal to ban cars throughout the entire metropolis. Instead, the ban covered about 30 percent of Paris, including the Champs Elyées and Place de l'Opera. The exact amount of reduction in nitrogen dioxide pollution varied, with a 40 percent reduction in the city center, and 20 percent in the Place de l'Opera.
Noise levels also dropped by 50 percent in the city center, according to noise-measuring nonprofit Bruitparif.
Five different pollutants - benzene, nitrogen dioxide, ozone and PM10 and PM2.5 - have been flagged by Airparif as hazardous to both health and economics in Paris. The level of nitrous oxide on one of Paris' riverside highways reached 100µg/m3 at its highest last year, far above the European Union limit of 40µg/m3. The péripherique, the circular road around the city, broken the hourly EU limit 67 times in 2014, Airparif said.
Hidalgo wrote on Twitter that she hopes to see Parisians go without cars more often, proposing car-free days once a month. A city-lead anti-pollution plan went into effect earlier this year, taking steps toward prohibiting older diesel vehicles and putting millions of euros into making improvements to public transportation and pedestrian areas. Part of this plan would be to ban all vehicles permanently from the right bank of the Seine River, in an area stretching from Bastille to the Eiffel Tower.
On Dec. 7 – 8, the annual Conference of Parties will be held in Paris, including the large, business-focused Sustainable Innovation Forum.