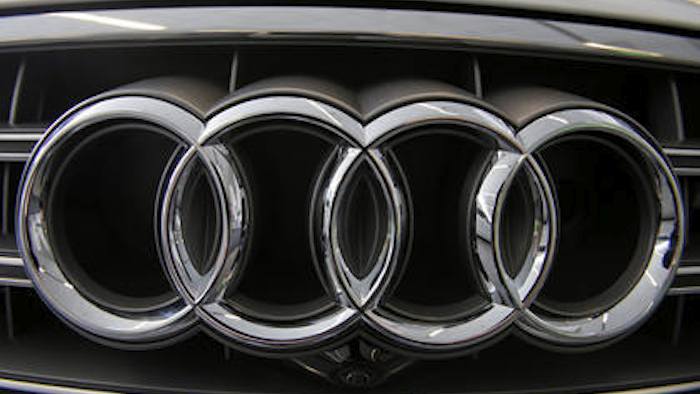 Volkswagen subsidiary Audi says customers in Germany can now go to its website to see if their vehicles are among those installed with software that the company says was used to manipulate U.S. emissions testing.
Audi said Friday that customers in Germany could enter their car's serial number on the www.audi.de site to see if their car is affected. Audi says the function will be extended worldwide over national Audi sites in the coming week.
The company says customers can also go to Audi dealers to check on their vehicles, and that a fix will be presented to authorities in October.
Affected are some 2.1 million Audis with the 1.6 or 2 .0 liter TDI diesel motors with the designation EA 189 that are approved for the EU5 emissions standard.