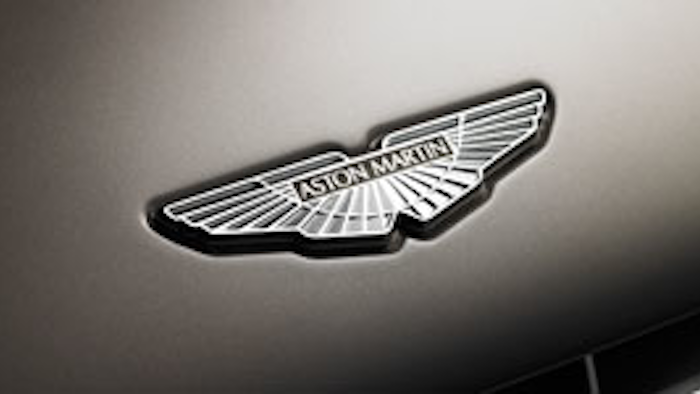 Aston Martin hopes to sell around 14,000 vehicles a year by 2020 after selling 4,000 units in 2014.
Read more: Motor Trends: Additive Manufacturing Drives Production of Race-Ready Cars Product Development and Manufacturing
In an effort to reach the this goal the British luxury vehicle manufacturer plans to begin producing its electric crossover in the coming years.
Aston Martin CEO Andy Palmer confirmed the company will begin producing its electric DBX crossover in 2019, according to autoevolution. To produce the vehicle, which was first unveiled earlier this year in Geneva, the company will first have to decide where it will be built.
Palmer previously said the company would decide where the plant would be located by the third quarter of 2015.
"That's the big question and where we will make it is dependent on grants and logistic costs," autoevolution quoted Palmer as saying. "I'm a business guy, and I've got to be able to fund the program properly. I hope production of all Aston Martins will stay in the U.K., that's all I can say at the moment."
According to Car and Driver, Aston Martin will possibly share in Daimler's architecture, but Palmer is devoted to his company's typical aluminum construction.
"The market [for the DBX] is probably 4,000 to 5,000 units, but the honest truth is that nobody knows until [the Bentley] Bentayga launches," Palmer said, according to Car and Driver. "There's nothing in that space. Then there's going to be a rush— the Lamorghini, the Maserati, the Rolls-Royce, and us. I'd say that no matter the size of that market we're always going to be at the upper end of it, and if necessary I'd put a cap in there."
Car and Driver suggested similar sales figures for Aston Martin in 2020, saying that the company could push out 13,000 cars by that year.