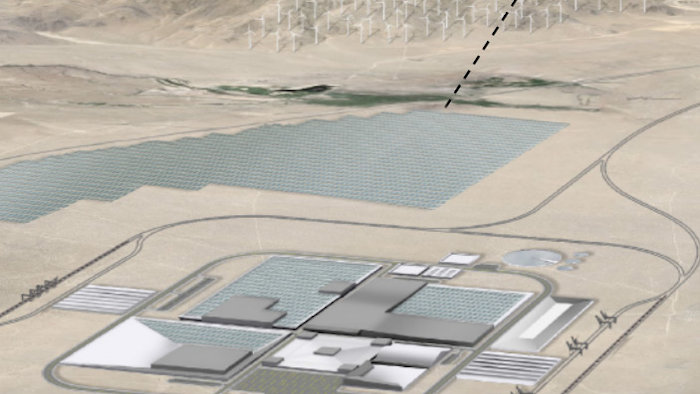 Check out some of this week's top headlines from across Manufacturing.net, from Tesla to break ground at two 'gigafactory' sites to the U.S. losing $11.2 billion on the General Motors bailout.
Tesla To Break Ground At Two 'Gigafactory' Sites
In an interview, Tesla's Elon Musk did not quite name a winner, or even a few finalists for the company's proposed battery "gigafactory," but he did announce that he would pick two sites for construction as the company hedges its bets and emphasizes speed.
Musk was quoted by Bloomberg as saying in an interview: "What we're going to do is move forward with more than one state, at least two, all the way to breaking ground, just in case there's last-minute issues. The No. 1 thing is we want to minimize the risk timing for the gigafactory to get up and running."
The plant, which comes with a proposed cost of $5 billion and the possibility to employ as many as 6,500 people, could be located in one of four states: Arizona, Nevada, New Mexico or Texas. The company has not said when they would be willing to announce the two top-runners. Musk also did not explain what would happen to the "losing" site after the company has already broke ground and decided to finish the plant elsewhere. Continue reading...
---
Report Says U.S. Lost $11.2B On GM Bailout
NEW YORK (AP) -- A new report says taxpayers lost $11.2 billion on the government's bailout of General Motors.
The estimate comes from a quarterly report Wednesday to Congress by a government watchdog that oversees the bailout, and is up from a previous estimate of $10.5 billion.
The Detroit automaker needed the $49.5 billion bailout to survive its bankruptcy restructuring in 2009. The company went public again in November 2010, and the government sold its last shares of GM in December. The report says the Treasury Department wrote off an $826 million administrative claim against General Motors Co. in March, ending its involvement with the company.
In an interview last year, Special Inspector General Christy Romero said there was "no question" the department and the taxpayers would lose money on GM. The agency said last year that the government lost $2.9 billion on the bailout of Chrysler, which cost $12.5 billion. Continue reading...
---
Toyota Moving U.S. Base To Texas
TORRANCE, Calif. (AP) -- Toyota said Monday that it will move its U.S. headquarters from California to Texas.
Toyota will break ground this year on a new headquarters in Plano, Texas, a suburb of Dallas. Small groups of employees will start moving to temporary office space there this year, but most will not move until late 2016 or early 2017 when a new headquarters is completed.
The new campus will bring together approximately 4,000 employees from sales, marketing, engineering, manufacturing and finance who are now scattered around the country. That includes 2,000 employees at the current headquarters in Torrance, Calif.; 1,000 employees at Toyota's engineering and manufacturing center in Erlanger, Ky.; and 1,000 employees at Toyota Financial Services. Continue reading...
---
China Rejects Report It May Soon Be No. 1 Economy
BEIJING (AP) -- China has rejected a World Bank report that suggests it might pass the United States this year to become the biggest economy measured by its currency's purchasing power.
China is on track to become the No. 1 economy by sheer size by the early 2020s and possibly sooner. But its leaders downplay such comparisons, possibly to avert pressure to take on financial obligations or make concessions on trade or climate change.
The estimate by the World Bank's International Comparison Program says that based on 2011 prices, the purchasing power of China's currency, the yuan, was much stronger than was reflected by exchange rates. Continue reading...
---
Google: Driverless Cars Mastering City Streets
LOS ANGELES (AP) -- Google says it has turned a corner in its pursuit of a car that can drive itself.
The tech giant's self-driving cars already can navigate freeways comfortably, albeit with a driver ready to take control. But city driving — with its obstacle course of jaywalkers, bicyclists and blind corners — has been a far greater challenge for the cars' computers.
In a blog entry posted Monday, the project's leader said test cars now can handle thousands of urban situations that would have stumped them a year or two ago.
"We're growing more optimistic that we're heading toward an achievable goal — a vehicle that operates fully without human intervention," project director Chris Urmson wrote. Continue reading...
Every Friday, we will be rounding up the most popular news items of the week based on site traffic. Feel free to share your thoughts, questions or concerns by sending an email to amy.lawrence@advantagemedia.com.