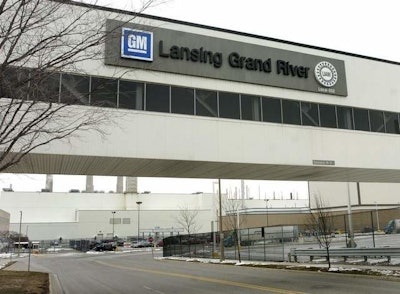 General Motors Co. has announced plans to build a $174 million stamping facility in Lansing.
GM says the new facility will create or retain about 145 jobs at its Lansing Grand River Assembly Plant. The company says the stamping facility will save about $14 million in logistics costs related to material handling.
Stamping components for several lines of Cadillacs will be produced at the new facility.
GM also announced Wednesday that it has invested more than $530 million in the Lansing plant since 2009.
Construction of the stamping facility is expected to be complete in 2016.