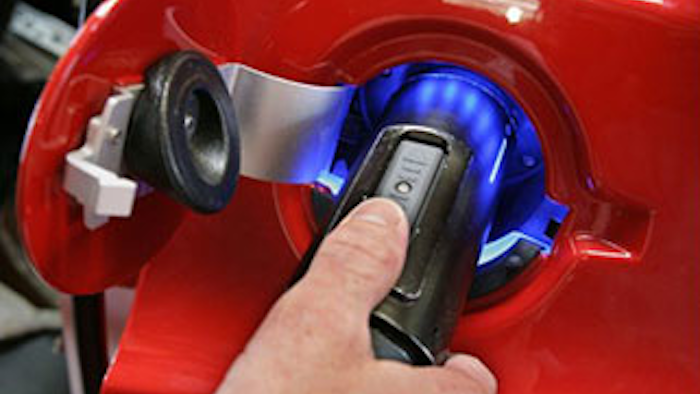 Elon Musk, Tesla's co-founder and CEO, announced this week on Twitter that the company will reveal a firmware update for its Model S sedan later this week. The purpose of this update will supposedly "end range anxiety."
Even though the Model S has a range of about 200 miles or more, depending on configuration, electric car owners worry about finding a charger for their vehicle before the juice runs out of their battery. Although it can be a serious problem for the many electric vehicles with ranges under 100 miles like the Nissan Leaf, VW e-Golf and Ford Focus Electric, Tesla Model S gets rounded up in this group too. That's primarily because owners can't simply walk to the nearest gas station to fill up a canister in order fix their situation.
In Musk's tweet, he indicated that full details on this update will be forthcoming in a press conference at 9 A.M. Pacific this Thursday.
Watch more information on this firmware update and Tesla's history of vehicle updates here: