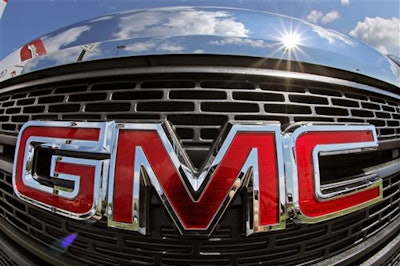 DETROIT (AP) -- General Motors says second-quarter net income fell 16 percent as slowing international profits and losses in Europe offset strong North American earnings.
The company earned $1.26 billion from April through June, or 75 cents per share. That compares with $1.5 billion, or 90 cents per share, a year ago.
Still, GM soundly beat Wall Street expectations. Excluding one-time items, it made 84 cents per share. Analysts polled by FactSet expected 75 cents.
GM earned $1.98 billion in North America on strong pickup truck sales. It also narrowed European losses to $110 million. But profits at international operations fell by $400 million to $228 million.
Revenue was up 4 percent to just over $39 billion, beating Wall Street's estimate of $37.7 billion.
GM sold 2.49 million vehicles worldwide, up 4 percent.