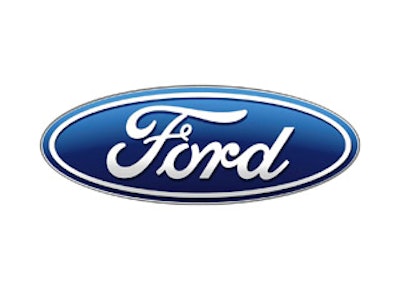 FLAT ROCK, Mich. - Ford is adding 1,200 workers to a suburban Detroit factory to build the Fusion, a sign of confidence that the revamped sedan will be a big hit when it goes on sale this fall.
The Fusion is already Ford's bestselling vehicle after the F-Series pickup. Ford hopes to grab even more buyers with the 2013 Fusion, which has improved fuel economy and a sharper, more chiseled design.
Ford Americas President Mark Fields told workers at the Flat Rock Assembly Plant Monday that the midsize car segment is growing two times faster than the rest of the U.S. auto industry. The Fusion is one of the top sellers in that segment, behind the Toyota Camry, Honda Accord and Nissan Altima.
"I can't underestimate how important the Fusion is to Ford," Fields told hundreds of workers gathered on the plant's lawn for a ceremony with U.S. Labor Secretary Hilda Solis, Michigan Gov. Rick Snyder and others. "It's an all-out battle for the American garage, and Ford is in it to fight to win."
Ford and other automakers have been hiring at a rapid pace to keep up with U.S. sales, which are expected to increase by 1.5 million this year over the 12.8 million sold in 2011. Solis said the U.S. auto industry is in the midst of its strongest growth period since 1996.
Ford Motor Co. will hire the workers for a second shift at Flat Rock next spring. Some of them will be new, but others will be workers who were laid off at other Ford plants, Fields said. The company will also invest $555 million in new equipment at the 25-year-old plant to make the Fusion. Currently, the plant has around 1,700 workers on one shift making the Ford Mustang.
Ford has only made Fusions in Mexico until now. But labour contracts passed in 2007 and 2011 lowered Ford's U.S. costs, and the company promised to move some production from Mexico to the U.S.
The Flat Rock plant was owned by Mazda Motor Corp. from 1987 to 1992, when it became a joint venture with Ford. Mazda still owns half the plant, but stopped building cars there last month and has ceded operational control to Ford. Ford is already paying all of the plant's workers.
Fields said Ford and Mazda are still in discussions about the future of the plant. He wouldn't say whether Ford wants to buy Mazda's 50-per cent share.