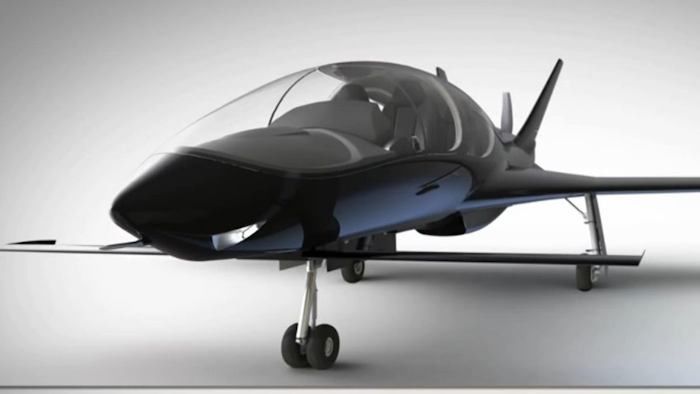 IMPO's top five stories last week included a worker fatality in a food service packaging accident, a massive auto recall and union workers preparing to strike after rejecting a contract. 
Take a look at last week's biggest stories: 
Manufacturing Minute: A Fast Fighter Jet-esque Private Plane: Jon Minnick, editor of Manufacturing Business Technology, explores Cobalt's new Valkyrie personal aircraft. The jet can travel up to 300 mph and can hold as many as five adults and their luggage. The two formats available, the Co50 and the Valkyrie-X, have a cost of $600,000 and $700,000, respectively. The video shows the aircraft's sleek design. 
Manufacturing Minute: Introducing The Tesla Of Scooters: Abbey Dean, editor of Manufacturing.net, discusses the sleek and stylish, luxury-like Gogoro scooters. The scooters come with a swappable battery pack which can be exchanged at GoStations, which host a bank of battery slots. The video demonstrates the scooter's performance.
Man Killed In Food Service Packaging Accident: A 28-year-old Burnsville man died after a workplace accident at a manufacturing plant in Lakeville. Police say Mitchell Robert Hauschildt was injured about 7:45 a.m. November 15 when he came into contact with a packing machine at the facility owned by Genpak, a food service packaging company. He was airlifted to a hospital, where he later died. The Hennepin County medical examiner's office determined Hauschildt died of multiple blunt force injuries caused by an industrial roller. His death was ruled an accident. Genpak says it's cooperating with the Occupational Safety and Health Administration. An investigation is ongoing.
Toyota Recalls 440K Cars Due To Transmission, Fuel System Flaws: Toyota Motor Corp. will recall about 440,000 cars due to malfunctions in the transmission system and other problems that could cause them to stop or leak fuel, the transport ministry said Wednesday. The Corolla Fielder and six other models manufactured between September 2006 and October 2008, which total 346,199 units, are subject to the recall because a rubber part in the transmission could be damaged due to a design error. The damage could cause an oil leak and cripple the clutch, which transmits the power from the engine to the transmission system, according to the Ministry of Land, Infrastructure, Transport and Tourism. A total of 74 cases in which cars did not run even though the engine was started, or could not gain speed, were reported, but none has resulted in an accident, it said. 
Kohler Co. Workers Reject Contract, Prepared To Strike: Union workers at kitchen and bath equipment maker Kohler Co. rejected the company's latest contract offer last week and overwhelmingly approved a strike. United Auto Workers Local 833 said paper balloting showed 94 percent of workers favor a strike, which would be the company's first since 1983, the Milwaukee Journal Sentinel reported. Tim Tayloe, union president, said picketing would begin immediately and he hoped the company would return to the negotiating table. About 1,800 workers attended last week's membership meeting at Sheboygan South High School. Workers have taken issue with what they call an inadequate pay increase, higher health care costs and the continuation of a two-tier wage scale that pays newer employees less. Kohler, a 142-year-old company headed by a fourth-generation member of the family, had called for three raises of 50 cents each — about 2 percent a year — for most of its workforce. The offer raised health care costs but included a $1,200 bonus that the company said could cover the increase. The company had called it the "last, best and final contract offer."
Free Whitepaper: Five ways to get products to market faster than competitors