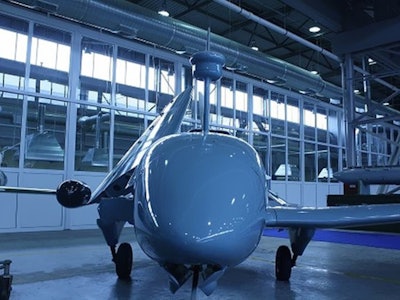 Last week, we saw a variety of news in IMPO's top five, from a massive beer takeover and Apple patent infringement to OSHA citations and a drone's eye view at Tesla's Gigafactory. Leading the news was a look at new Russian surveillance technology. 
Take a look at last week's top five stories:
Russian Surveillance System Can Detect Camouflage: A state-owned Russian corporation is developing surveillance technology that can instantly distinguish between naturally occurring and man-made objects — including camouflaged military equipment.United Instrument Manufacturing Corporation, a high-tech company formed last year as part of the larger Rostec Corp., said that the system relies on the spectral radiation emitted by every material instead of on the human field of vision. It would therefore enable airborne drones to automatically produce a unique, highly accurate account of conditions on the ground.
World's Biggest Beer Makers Agree To Join Forces: The world's top two beer makers agreed Tuesday to join forces to create a company that would control nearly a third of the global market and bring together top U.S. brands Budweiser and Miller Genuine Draft. After turning down five offers, British-based brewer SABMiller accepted in principle an improved takeover bid worth 69 billion pounds ($106 billion) from Anheuser Busch InBev, which along with Budweiser makes Corona, Stella Artois and Beck's. However, the sheer scale of the deal is likely to run into resistance from regulators, notably in the U.S. and China, amid concerns it could stifle competition and decrease choice for consumers. They could force the companies to sell some brands — such as either the Budweiser or Miller brands.The new company would have annual sales of $73.3 billion and its market share of 31 percent would dwarf that of its next biggest competitor, Heineken, with 9 percent.
Apple Could Owe $862M In Damages Over Patent Infringement: A federal jury on Tuesday found that Apple violated patents held by the University of Wisconsin's licensing and commercialization affiliate in recent versions of the iPhone and iPad.The iPhone 5s, 6 and 6 Plus and several editions of the iPad utilize Apple's A7, A8 and A8X processors. The Madison jury found that the processors used improperly technology patented by UW researchers in 1998 to improve chip efficiency.Tuesday's verdict represented the first of three phases in the lawsuit, which was filed by the Wisconsin Alumni Research Foundation in early 2014. Apple attorneys denied the infringement allegations and argued that the WARF patent was invalid — a claim rejected by the jury on Tuesday. The U.S. Patent and Trademark Office earlier this year declined to review the patent when petitioned by Apple.
Manufacturing Minute — A Drone's Eye View Of Tesla's Gigafactory: Abbey Dean, Manufacturing.net editor, gives an update on Tesla's revolutionary Gigafactory. Video footage from a drone explores the massive factory's construction process. 
OSHA Cites Railcar Cleaning Company Following Worker Deaths: An Omaha-based company is facing 33 health and safety violations after an explosion killed two workers and injured a third. After an air quality check yielded risky results, Nebraska Railcar Cleaning Services ignored the warning and sent two workers into the railcar which, moments later, exploded.Following the investigation of the April 14, 2015, explosion, the Department of Labor's Occupational Safety and Health Administration cited the Omaha company Tuesday with the 33 violations, as well as placing the company in the agency's Severe Violator Enforcement Program. The company is now facing penalties of $963,000. The company has 15 days to comply, contest the findings, or request a conference with the agency's local area director.