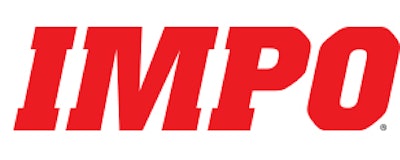 Last week, IMPO's top stories were primarily concerned with regulations and compliance — and the fines and settlements as a result of failure to abide by them. Also: motorcycles make an appearance in two of the top five, concerning job cuts and new technology.
Take a look at last week's top five stories:
Manufacturing Minute: High-Speed Amphibious Motorcycles: Jon Minnick, editor of Manufacturing Business Technology, discusses the introduction of the new amphibious Biski, Triski and Terraquad from Gibbs Sports Amphibians Inc. The video shows the amphibious vehicles transferring from land to water and vice versa "with relative ease."
OSHA Fines Ashley Furniture Over Machine Safety: Federal labor officials on Monday levied eight charges against Ashley Furniture over dangerous working conditions at its upholstery factory in Whitehall, Wisconsin. The allegations carry proposed fines of $431,000; the Occupational Safety and Health Administration previously fined the nation's largest home decor retailer more than $1.8 million and placed the company under its Severe Violator Enforcement Program.The latest violations, which stemmed from an April inspection, found that Ashley failed to protect workers from moving machine parts. OSHA officials said employees risked amputation each time the machines were serviced. Ashley contested all citations and said that it strongly disagrees with OSHA's conclusions.
Settlement Brewing In Beck's Beer Case Over German Packaging: A settlement is brewing in a lawsuit that would give cash to drinkers of U.S.-brewed Beck's beer over misleading packaging emphasizing its German origins. A judge is set to consider approving the settlement on Tuesday. It could mean up to $50 for each household with proof of Beck's purchases and $12 for those without receipts. Beck's was brewed in Bremen, Germany for more than 100 years before its 2002 purchase by the company now known as Anheuser-Busch InBev. Although the beer was made in St. Louis, Missouri, beginning in 2012, the lawsuit contended that U.S. connections were downplayed in packaging that continued to boost links to Germany. Attorney Tucker Ronzetti says consumers were unfairly charged higher import prices for an essentially U.S. beer.
Harley-Davidson Plans Job Cuts After Earnings Miss: Harley-Davidson Inc. plans to cut an unspecified number of jobs and ship fewer motorcycles than it had planned for the year after reporting third-quarter earnings and revenue that fell short of Wall Street expectations. Its shares tumbled 14 percent in morning trading Tuesday. The company earned $140.3 million, or 69 cents per share, missing Wall Street expectations. The average estimate of 12 analysts surveyed by Zacks Investment Research was for earnings of 78 cents per share. Meanwhile, the company cut its guidance for motorcycle shipments for the year to between 265,000 and 270,000 from prior guidance of between 276,000 and 281,000. Harley-Davidson also expects expenses of between $30 million and $35 million in the fourth quarter for employee separation and reorganization costs as it reallocates spending.
Group Finds Mexico Hurt U.S. By Dumping Subsidized Sugar: Mexico hurt U.S. sugar farmers by dumping heavily subsidized sugar on U.S. markets from 2011 into 2014, the U.S. International Trade Commission ruled Tuesday. The 6-0 decision means agreements to avert hefty tariffs on Mexican sugar and to keep Mexican producers from undercutting U.S. prices will remain in effect into December 2019, the American Sugar Alliance said. Mexican producers accepted total export limits and minimum prices set by the United States.The Sugar Alliance was among groups that asked the commission and the U.S. Commerce Department to investigate in March 2014, saying imports subsidized by the Mexican government had cut the price of raw sugar from more than 40 cents a pound to less than 20 cents since 2011. Commerce Department investigators found that subsidies let Mexican companies sell sugar in the United States at less than 60 percent of fair market value.
Free Whitepaper: Borderless manufacturing: Achieving growth through globalization