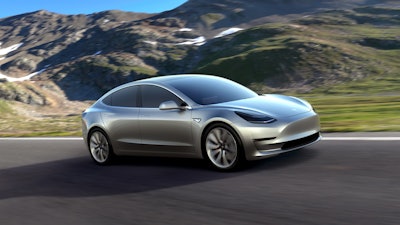 Tesla unveiled its new $35,000 Model 3 Thursday night and, considering the fast-growing demand, has apparently lived up to the hype.
According to the AP, orders for the new, lower-priced car have hit 198,000 as of Friday afternoon and are continuing to grow. CEO Elon Musk was even surprised by the news, tweeting that he would definitely "need to rethink production planning."
The Model 3 has a range of 215 miles per change and can go from zero to 60 mph in under six seconds — in true Tesla spirit. Deliveries are expected to begin late 2017.
Take a look at some of the hype around yesterday's release: