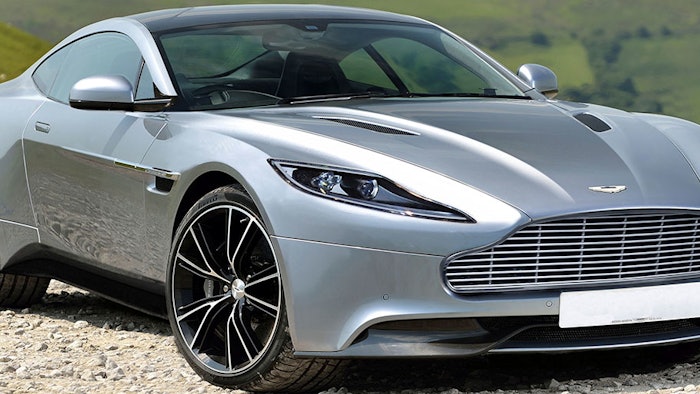 Here's a look at some of the impressive cars being unveiled at the 86th Geneva International Motor Show happening in Geneva, Switzerland.
Aston Martin DB11
Aston Martin sneek peaks its new DB11, its first DB model in 13 years. The company hopes to sginify a new era for Aston Martin with the vehicle. 
The $2.6 Million Bugatti Chiron
Bugatti is not kidding with the Chiron. The €2.4 million successor to the Veyron is poised to be the world's fastest consumer auto with a 1,500-hp W16 engine (imagine two V8s linked together) going zero to 60 in sub 2.5 seconds. Bugatti head Wolfgang Durheimer aims to "test the limits of physics" with the luxury beast. Inside it's all leather, carbon and steel wrapped in one pretty package. Hannah Elliott takes a first look at the 2016 Geneva International Motor Show:
Koenigsegg Regera
The only car able to come close to Bugatti's unbelievable Chiron is Koenigsegg's hybrid Regera, which produces 1,500hp and goes from 0 to 60 in 2.8 seconds. It's a legitimate automobile sculpture, crafted out of carbon fiber, aluminum and titanium.
BMW M760Li xDrive
While not up the full M performance standards, this 12 cylinder vehicle could be a shadow of a future M7 car.
Lamborghini Centenario
Lamborghini is celebrating 100 years since the birth of its founder with the unveiling of an ultra-exclusive Centenario model. Only 40 of these cars will be made, and they've all been sold already.