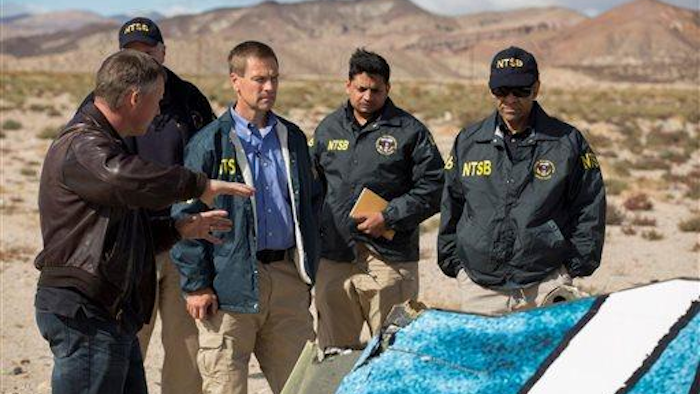 The pilot of the Virgin Galactic spaceship that tore apart over the Mojave Desert didn't know his co-pilot had prematurely unlocked its brakes, despite protocol requiring the co-pilot to announce the step.
Pilot Peter Siebold told the National Transportation Safety Board that he wasn't aware co-pilot Mike Alsbury unlocked the brakes before the rocket was done accelerating. Seconds later, SpaceShipTwo began to disintegrate.
An agency spokesman said Wednesday that protocol was to announce the unlocking. It's not clear if Siebold didn't hear it, or Alsbury never voiced it.
Spokesman Eric Weiss says the safety board plans to analyze audio from the flight starting next week.
The Oct. 31 crash killed the co-pilot and injured Siebold.
It could take a year for the NTSB to determine the crash's cause.