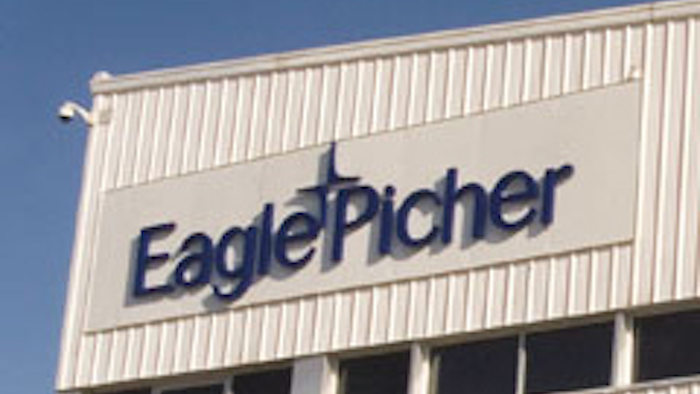 EaglePicher Technologies plans to expand its plant and hire more employees in Joplin after receiving a $22 million federal contract.
The company will use the Department of Defense grant to produce new lithium-ion batteries, The Joplin Globe reported.
Company officials said Tuesday that a 100,000-square-foot addition will be added to the existing plant in the Crossroads Center Business and Distribution Park.
About 130 people in engineering and production jobs eventually will work in the new fully automated plant, which will feature state-of-the-art equipment and production for large-scale manufacturing needed to fulfill the contract.
"This is an exciting time for EaglePicher as we continue to expand our lithium-ion footprint and product portfolio," said John Bennett, vice president and general manager of the company's defense business. "This is being viewed by the industry as the next big step in lithium-ion technology."
Dwayne Friend, senior operations manager and program manager at EaglePicher's existing plant, said the company won the competition for the contract because it has the advanced lithium-ion technology needed for the job. The U.S. government currently relies on lithium-ion cells that are produced in other countries. The cells are a key element in energy-dependent weapons.
"I applaud the Department of Defense's vision of bringing this capability home to the USA," EaglePicher president Roger Moore said. "We are respectfully grateful they have entrusted this critical capability to EaglePicher."
The company has made batteries for more than 100 years for a variety of industries, including defense, aerospace, and medical.