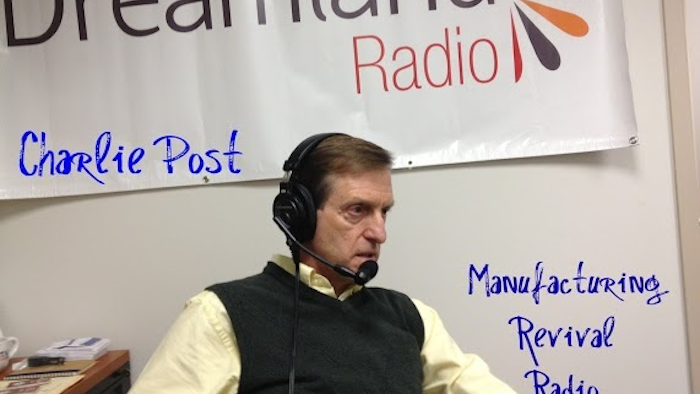 If you need a better grip on the notion of "think globally, act locally," Charlie Post, the President of TSI Solutions is a great source. This leader of a Stone Mountain, GA based industrial distributor, while maintaining a tight focus on serving customers in his home state, also keeps the solutions he sells in the context of the global economy.
Learn more about the guest here: http://madeintheusa.dreamlandinteractive.com/charlie-post-of-tsi-solutions/
---
Manufacturing Revival Radio is a weekly podcast about the resurgence of American manufacturing. The hosts, Todd Schnick and Todd Youngblood, interview thought leaders and innovators who are pushing the boundaries of what is possible with manufacturing in the 21st Century — both in the U.S. and around the globe. Manufacturing.net is a proud syndication partner of Manufacturing Revival Radio.
Visit their website at www.manufacturing-revival.com. Join their mailing list here, or subscribe to the podcast on iTunes.