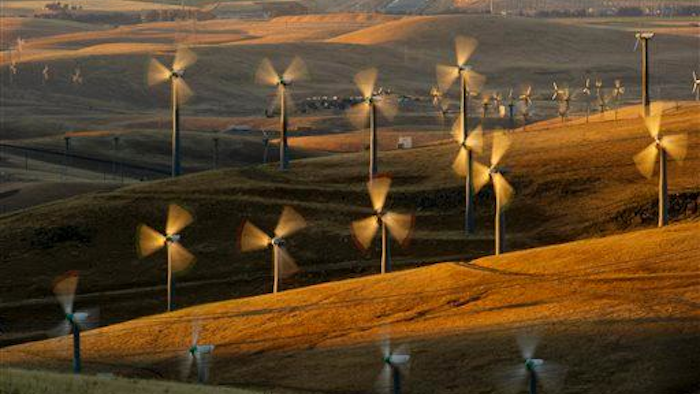 A new report from the Obama administration said that wind energy added 22,500 jobs last year and accounted for nearly 5 percent of average annual electricity demand.
The Energy Department's Wind Technologies Market Report said that the wind energy industry supported 73,000 jobs in manufacturing, transportation, development and other related sectors in the U.S., an increase from 50,500 related jobs in 2013.
The country's wind power capacity ranked second in the world at nearly 66 gigawatts — an 8 percent jump from the previous year — while the U.S. led all nations in production of energy from wind last year.
DOE analysts added that wind energy prices are at an all-time low and remain competitive with conventional power sources in many areas of the country. The report particularly identified an increase in the installation of turbines with larger rotors, which are designed to generate power at lower wind speeds.
"Through continued investments and the help of stable policies, we're confident that wind power will keep playing a major role in creating jobs and shaping America's clean energy future," said Energy Secretary Ernest Moniz.
Meanwhile, the Distributed Wind Market Report — also issued by the Energy Department this week — found that wind energy installations tied directly to nearby grids accounted for 906 megawatts of power capacity. Those operations included some 74,000 turbines in all 50 states and two territories.
The second report also said that exports accounted for nearly 80 percent of sales for U.S. small wind turbine manufacturers.