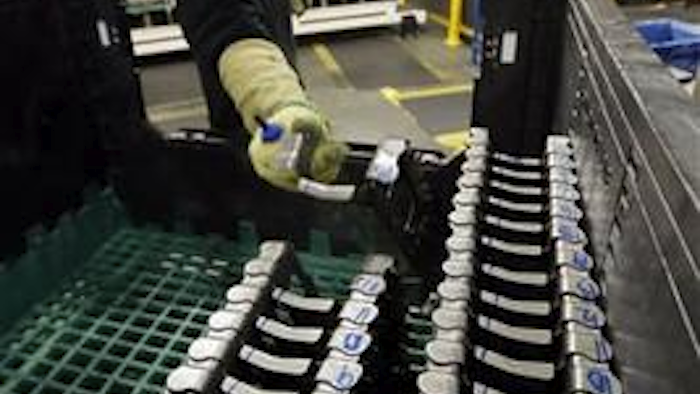 WASHINGTON (AP) — A strong dollar and China's economic slowdown dragged growth at U.S. factories to the lowest level since May 2013.
The Institute for Supply Management reported Tuesday that its manufacturing index slid to 51.1 last month from 52.7 in July. It was the second straight drop; economists had been expecting the index to rebound modestly in August. Anything above 50 signals growth.
Growth fell in production, employment and exports. Raw materials prices dropped for the 10th straight month. The index from a trade group of purchasing managers is down from 58.1 last August.
The report suggests that a strong dollar and slowing growth in China and other foreign markets may be taking a toll on U.S. manufacturers and perhaps the overall American economy. The rising dollar makes U.S. goods more expensive in foreign markets. Two surveys released Tuesday showed that Chinese manufacturers continue to struggle.
Joshua Shapiro, chief U.S. economist at MFR Inc., said the August reading for U.S. manufacturers "does raise a warning flag concerning overall real economic growth, particularly should the weakness be sustained in September."
For now, the U.S. economy looks solid. The Commerce Department reported last week that the American economy grew at an impressive 3.7 percent annual pace from April through June. Separately, Commerce said that orders to U.S. factories for long-lasting durable goods rose for a second month in July. Even better, a key category that tracks business investment plans posted the biggest increase in 13 months.
Tuesday's report from the ISM found that 10 of 18 industries reported growth last month and six contracted.
The job market is solid. Employers are adding a healthy 211,000 jobs a month so far this year. And unemployment is at a seven-year low 5.3 percent.