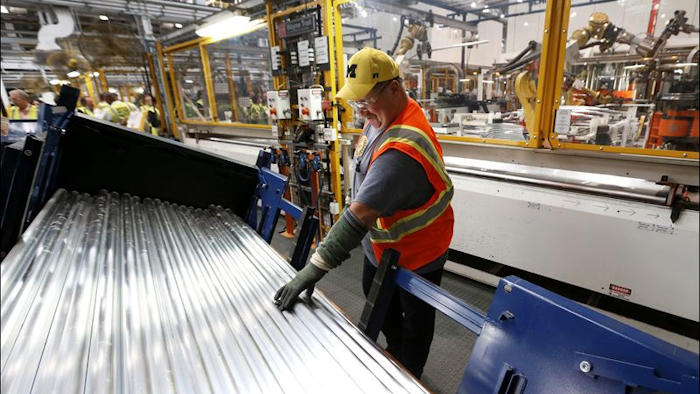 The latest economic forecast from the Institute for Supply Management predicts that the manufacturing sector will continue to grow despite reduced expectations for 2015.

The semiannual ISM survey of manufacturing supply management executives showed that respondents are anticipating average revenue growth of 3.5 percent this year, down from the 5.6 percent forecast in the December poll.

Bradley Holcomb, chairman of the group's manufacturing survey committee, said 14 of 18 categories within the manufacturing sector expected revenue growth; he added, "U.S. manufacturing continues to move in a positive direction."

Similarly, participants predicted manufacturers would operate at 79.5 percent of normal capacity — compared to 83.7 percent in December. Production capacity should increase by 3.4 percent instead of the previous poll's forecast of 5.6 percent.

In addition, respondents expected a 3.1 percent increase in capital expenditures compared to the 3.7 percent anticipated at the end of 2014.

Participating executives reported that prices paid during the first four months of the year declined by 1.9 percent, with an overall decrease of 0.9 percent expected for all of 2015. The survey predicted employment in manufacturing would increase by 0.7 percent for the year.

The latest poll also asked executives about recent turmoil in the energy market and at ports along the West Coast. The bulk of respondents — nearly 48 percent — expected a short-term impact from labor conflict at 29 Pacific ports, while 41 percent said that plummeting crude prices had a net positive effect on their businesses.

ISM officials earlier this week reported that April was the 28th consecutive month of expansion in the manufacturing sector and the 71st consecutive month of overall economic growth.