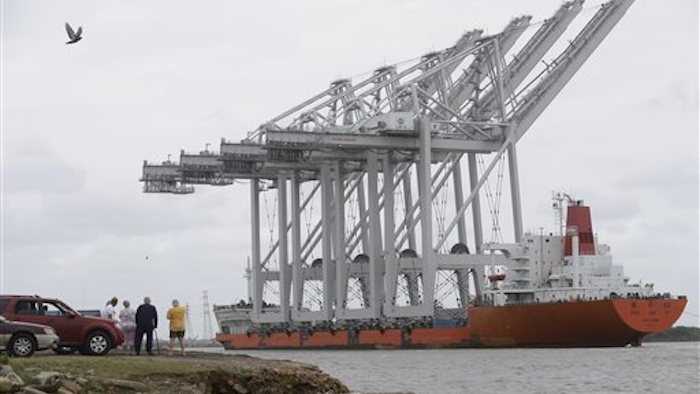 Four massive cranes have been shipped to the Port of Houston as part of $700 million in upgrades to handle loads from bigger vessels.
The Houston Chronicle reports the 30-story high cranes arrived Tuesday afternoon at the Barbours Cut Container Terminal.
The port commission two years ago approved a $50 million contract to buy the cranes from manufacturer Konecranes. The cranes were shipped more than two months ago from South Korea.
The Port of Houston Authority says the new cranes will be able to load and unload ships at 295 feet per minute. That's almost twice as fast as the current cranes at the terminal.
The new cranes weigh more than 1,500 tons, or more than twice as heavy as the current equipment.