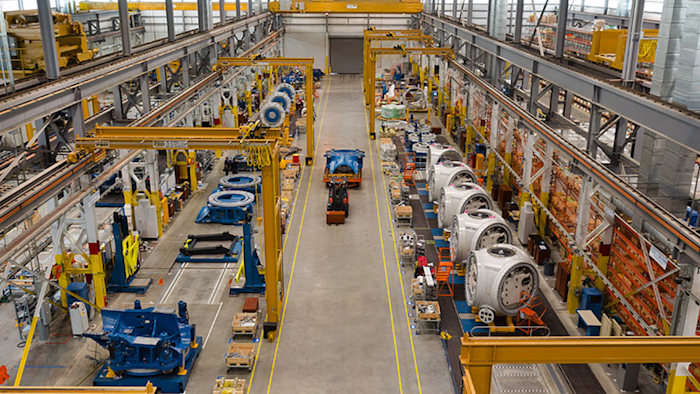 The latest monthly poll of U.S. supply chain executives continued to reflect momentum in the nation's manufacturing sector.

The February poll conducted by the Institute for Supply Management resulted in a Purchasing Managers' Index of 57.7 percent. In addition to remaining above the 50 percent threshold that reflects growth in the manufacturing sector, the index gained strength for the sixth consecutive month and hit the highest level since August 2014.

In addition, the PMI continued to indicate growth in the U.S. economy as a whole for the 93rd month in a row -- a streak that extends back to 2009.

The survey showed growth in the indexes for new orders and production for the sixth month in a row, and the manufacturing workforce expanded for the fifth month in a row despite sliding from an employment index of 56.1 percent in January to 54.2 percent last month.

Order backlogs, meanwhile, increased for the first time in eight months, and the poll also showed material inventories increased after 19 months of declines. Customer inventories remained low and supply deliveries remained sluggish in February.
 
The prices index declined slightly but, at 68 percent, showed increased prices for 12th consecutive month. Imports and orders for new exports each climbed last month and hit 54 percent and 55 percent, respectively.

"Comments from the panel largely indicate strong sales and demand, and reflect a positive view of business conditions with a watchful eye on commodities and the potential for inflation," said ISM Manufacturing Business Survey Committee chairman Bradley Holcomb.