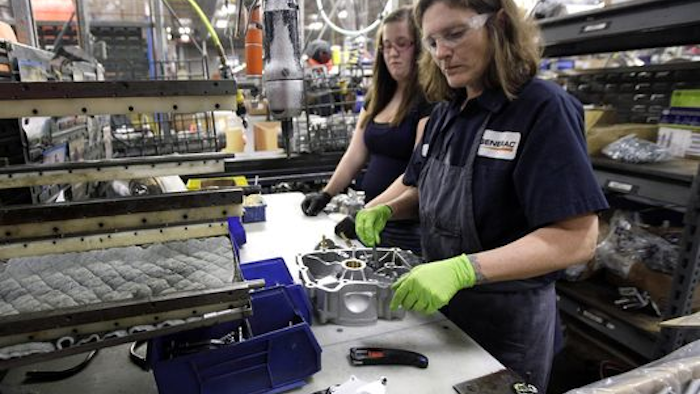 The U.S. manufacturing sector grew for the sixth consecutive month in February, according to the latest monthly executive survey from the Institute for Supply Management.

The poll reflected a Purchasing Managers' Index of 57.7 percent, which increased 1.7 percentage points over January and registered the highest total since August 2014. The PMI continued to increase since it eclipsed the 50 percent threshold — which indicates manufacturing growth — in September.

The indexes for new orders and production also increased for the sixth consecutive month in February. New orders climbed 4.7 percentage points to 65.1 percent, while production increased 1.5 percentage points for an index of 62.9 percent last month.

Order backlogs increased for the first time in eight months as the index rose from 49.5 percent in January to 57 percent. The index for new export orders edged up 0.5 percentage points to 55 percent as the imports index, which was flat at 50 percent in January, rose to 54 percent.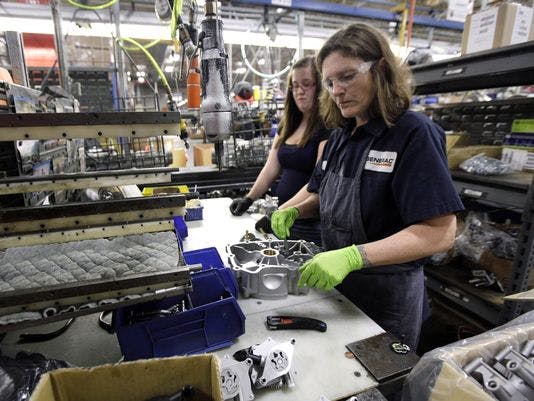 The PMI, the group said in a statement, translated to growth in the overall economy for the 93rd consecutive month.

"Comments from the panel largely indicate strong sales and demand, and reflect a positive view of business conditions with a watchful eye on commodities and the potential for inflation," said ISM Manufacturing Business Survey Committee chairman Bradley Holcomb.

Although manufacturing employment showed growth for the fifth month in a row, the index declined 1.9 percentage points to 54.2 percent.

Inventories for raw materials increased last month for the first time since late 2015 and customer inventories remained too low for the fifth consecutive month. Supplier deliveries to manufacturers also slowed again last month.

Prices increased for the 12th month in a row, but the index slid from 69 percent in January to 68 percent.