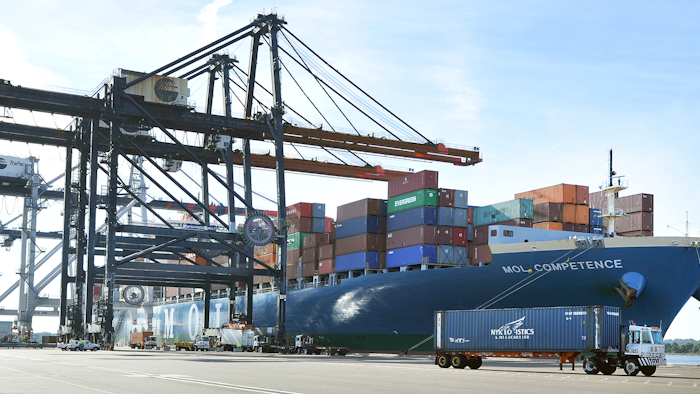 American exports of manufacturing machines fell by nearly 5 percent last year amid economic sluggishness in China, according to a new report issued by the Commerce Department.
The department's International Trade Administration said that the value of manufacturing technology products dropped from $8.5 billion in 2014 to $8.1 billion in 2015, the third consecutive year-over-year decline.
The report said that production and consumption of machine tools declined worldwide in recent years, led by a more than 22 percent drop in China, the world's largest industrial equipment market.
Analysts added that a prolonged slump in China's economy would continue to reverberate in the U.S. machine market.
In addition, a strong dollar in 2015 and low energy and commodity prices affected the machine tool industry.
Although those headwinds appeared likely to continue in coming years, analysts urged manufacturers to develop exports strategies since "the long-term prospect for manufactured goods remains unchanged."
"U.S. companies are well-positioned to play a leading role in driving technical change in the global value chain," the agency said.
The ITA report anticipated that Mexico would be the top market for U.S. industrial machinery in 2016 and 2017, due to its shared border and lack of tariffs, followed by Canada, China, Germany and Japan.
The analysis was one of 19 produced by the Commerce Department covering a wide variety of economic segments, including cloud computing, medical devices and smart grid technologies.
"By combining data with our specialized industry knowledge in more than 75 international markets, we have created an important resource to help businesses increase exports, grow our economy and create American jobs," Commerce Secretary Penny Pritzker said in a statement.