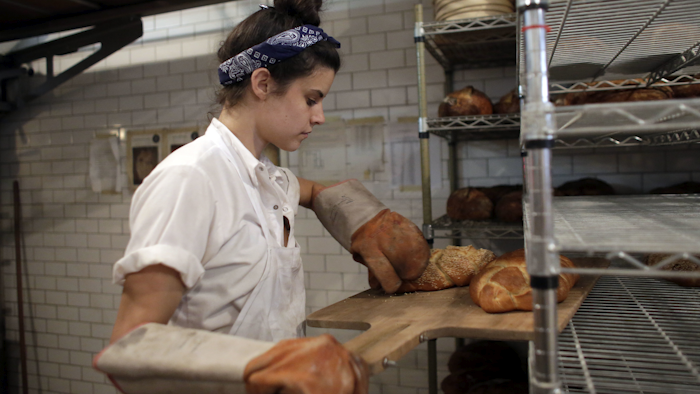 WASHINGTON (AP) — U.S. producer prices edged down in February as both the cost of energy and food declined. The decline was the fifth drop in the past seven months, underscoring that inflation remains a no-show.
The Labor Department said Tuesday that its Producer Price Index, which measures price pressures before they reach the consumer, declined 0.2 percent in February after a 0.1 percent increase in January. Core inflation, which excludes energy and food, was unchanged in February after a 0.4 percent jump in January.
Over the past 12 months, producer prices overall are flat and core prices are up 1.2 percent.
The Federal Reserve, which begins a two-day meeting Tuesday, is expected to leave interest rates unchanged as policymakers watch for evidence that ultra-low inflation has moving closer to the Fed's 2 percent target.
For February, food prices fell 0.3 percent, reversing part of a big 1 percent increase in January.
Energy prices dropped 3.4 percent, led by a 15.1 percent decline in gasoline prices, a sharp fall that followed an even bigger 23 percent drop in January.
A big drop in energy prices over the past two years and a strong dollar, which lowers the cost of imported goods, have combined to keep inflation low.
The nationwide average for gasoline now stands at $1.94 per gallon, up from $1.70 a month ago but down from a year ago when gas cost $2.44 per gallon, according to AAA.
A key price gauge followed by the Fed has been running below the central bank's preferred inflation target of 2 percent for nearly four years.
The Fed raised its key interest rate for the first time in nearly a decade in December but left rates unchanged in January. While there had been expectations the Fed would raise rates four times this year, economists are now looking for perhaps only two rate hikes, coming in June and December.
The cutback in rate hike expectations has occurred because of a slowdown in the global economy and turbulent financial markets at the beginning of the year which raised concerns about prospects for the U.S. economy.