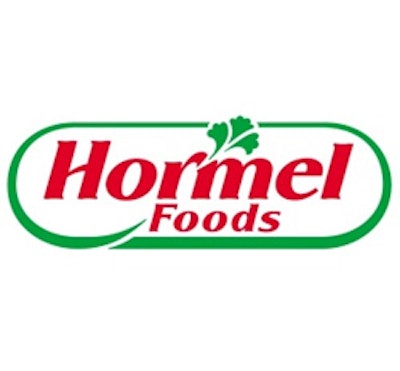 AUSTIN, Minn. (AP) — Hormel Foods apparently has a hankering for a peanut butter and bacon sandwich. The company primarily known for cured, smoked and deli meats said Thursday that it's buying Skippy, the country's No. 2 peanut butter brand, for about $700 million.
Skippy, which was introduced in 1932 and is a staple in American pantries, is intended to increase Hormel's presence in the center of the supermarket where shelf-stable foods are sold. It also gives the Austin, Minn.-based company a clearer path for growth overseas; Skippy is sold in about 30 countries and is the leading peanut butter brand in China, where Hormel is also looking to expand its Spam line.
In the U.S., the Skippy line consists of 11 varieties of peanut butter, including Skippy Natural. Hormel noted that Skippy is the leading brand in the faster-growing subcategory of natural peanut butter. It estimated peanut butter as a $2 billion category.
Hormel expects annual Skippy sales of about $370 million, with almost $100 million of that from outside the U.S. The deal includes Skippy manufacturing plants in Little Rock, Ark., and Weifang, China. Hormel Foods Corp. said that it expects the deal to modestly add to its fiscal 2013 results and add 13 cents to 17 cents per share to fiscal 2014 earnings.
The transaction, which still needs regulatory approval, is expected to close early this year.
Unilever, based in the Netherlands and the U.K., is one of the largest consumer products companies in the world. It makes Vaseline, Dove soaps and Lipton tea. The company had indicated last year it was considering selling Skippy as part of a strategic review.