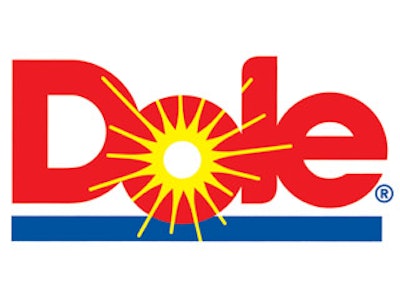 WESTLAKE VILLAGE, Calif. (AP) — Dole Food Company Inc. said Thursday it will appeal a decision by a European court that fined the company €45.6 million ($59.3 million).
The European Union fined Dole and several other produce companies in 2008, saying the companies were part of a cartel that fixed prices for bananas in eight EU countries roughly 10 years ago.
Dole says the alleged anticompetitive information exchanges, which involved Dole Fresh Fruit Europe OHG and several other EU banana importers, did not violate European competition laws.
"The general court's decision treats discussions about general market conditions the same as a price fixing cartel," C. Michael Carter, Dole's president and chief operating officer, said in a statement Thursday. "We strongly believe that the European competition laws were not violated."
The court upheld the decision and fine this week but Dole says it will appeal the decision to the EU Court of Justice.
Shares of Dole Foods, which is based in Westlake Village, Calif., added 21 cents to reach $10.88 in early afternoon trading. Its shares have traded between $8.29 and $15.19 in the past 52 weeks.