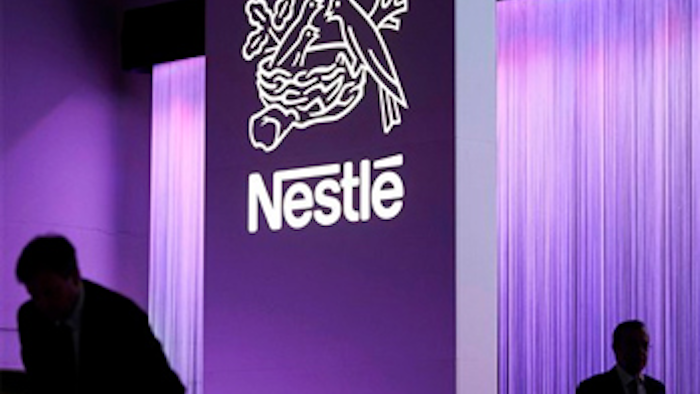 GENEVA (AP) — Swiss food and drinks giant Nestle SA notched a gain of 2.3 percent in first-quarter sales and confirmed Thursday it was on track for another year of steady growth, despite economic problems in a number of its key markets in the developed world.
The maker of Nescafe, Haagen Dazs and Jenny reported sales of 21.9 billion Swiss francs ($23.48 billion) during the January to March period, up from 20.8 billion francs the same period a year earlier. As a major buyer of food commodities such as wheat, sugar, milk and coffee, Nestle's results can provide insights into the state of the global economy.
Nestle CEO Paul Bulcke said sales in developed markets, such as the U.S. and Europe, continued to be subdued by low consumer confidence amid global financial uncertainty but that the company expects to see further momentum in key emerging markets.
"The start to the year reflects the caution we expressed in February," Bulcke said. "We continue to expect some volatility throughout 2013, but reconfirm our expectation to deliver on our commitments for the full year: top line, bottom line and capital efficiency."
Though anticipating some volatility through the rest of the year, Nestle reconfirmed its expectation of between 5-6 percent organic growth.
Bulcke said the company was outperforming the market in its biggest market, Europe, despite a fragile economy — pet care brands and coffee were selling well but frozen food and pizza had a weak start while ice cream sales lagged due to spring's late arrival.
In the U.S., he said the company was making progress with premium water brands, infant nutrition and professional products doing well.