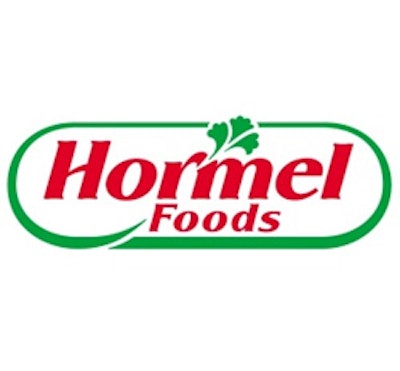 NEW YORK (AP) — A KeyBanc analyst on Friday upgraded Hormel Foods Corp. to "Buy" from "Hold," citing optimism about the company's prospects for growth.
Akshay Jagdale, who also set a $48 price target, said that he came away from recent meetings with Hormel's management feeling more confident about the food company's plans to grow its existing businesses and the profit outlook for its Jennie-O-Turkey store division.
Jagdale added that he still likes the company's recent acquisition of the Skippy peanut butter brand and thinks the deal will highlight the ability of the company's management to revitalize and grow well known brands.
"Hormel has a very good track record of generating consistent growth from iconic brands such as Spam by continuously finding ways to keep the brand relevant amongst its loyal consumer base," Jagdale wrote in a note to investors.
The analyst added that despite recently completing the Skippy deal, he thinks Hormel's strong finances and history of successfully integrating acquisitions makes it a good platform for acquisitions.
Hormel shares finished at $39.82 per share on Thursday. Its shares have pulled back from a 52-week high of $43.17 on May 16. They traded as low as $27.28 in early August 2012.