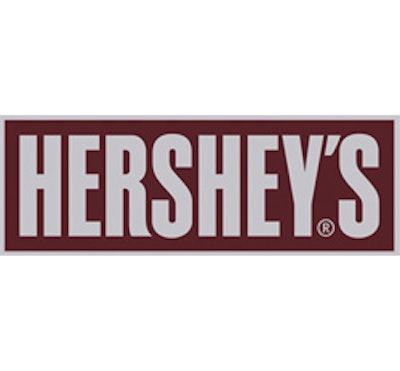 TORONTO (AP) — Hershey Canada Inc. was fined US$3.8 million (CA$4 million) Friday after pleading guilty to its role in fixing the price of chocolate confectionery products in Canada.
Canada's Competition Bureau said the Mississauga, Ontario-based company admitted in the Ontario Superior Court of Justice that it conspired, agreed or arranged to fix the price of chocolate confectionery products in Canada in 2007.
The Competition Bureau said Hersey also admitted that in 2007 senior employees communicated with employees at Nestlé Canada Inc., Mars Canada Inc. and an independent distributor network to exchange competitively sensitive pricing information about chocolate confectionery products in Canada.
"Price-fixing is a serious criminal offence, regardless of whether it is in the chocolate confectionery market or any other industry," said John Pecman, the Commissioner of Competition. "The collaboration of organizations or individuals is one of our best weapons to bring to light illegal agreements between competitors, which are secretive in nature and very difficult to detect."
The Competition Bureau earlier this month filed criminal charges against Nestle SA's Canada arm, Mars Inc.'s Canada division and ITWAL Ltd., a network of independent wholesale distributors. Also charged are former Nestle Canada Inc. president Robert Leonidas; Sandra Martinez, former president of confectionery for Nestle Canada; and David Glenn Stevens, president and chief executive of ITWAL.
Nestle, Mars and Itwal Ltd. have said they intend to defend themselves against the charges. A trial date is set for Oct. 3.
If convicted, the defendants could face a fine of up to US$9.5 million (CA$10-million) and a prison term of up to five years.
Hershey Canada received leniency under a Competition Bureau program designed to encourage companies to report wrongdoing. The program offers immunity to the first party to disclose an offense or provide evidence, provided it fully cooperates. Subsequent parties that cooperate with an investigation may receive lenient treatment.
Chocolate maker Cadbury Adams Canada first brought the matter to the bureau's attention in 2007 and received immunity from prosecution.
The Competition Bureau, an independent law enforcement agency, recommended to the Public Prosecution Service of Canada that Hershey Canada receive lenient treatment since the company cooperated with the investigation and has agreed to cooperate with any subsequent prosecutions.
Hershey Canada reported communications with competitors related to the price fixing from 2007. The company said neither its current senior management, nor the leaders of parent company Hershey Co., were involved in fixing prices.