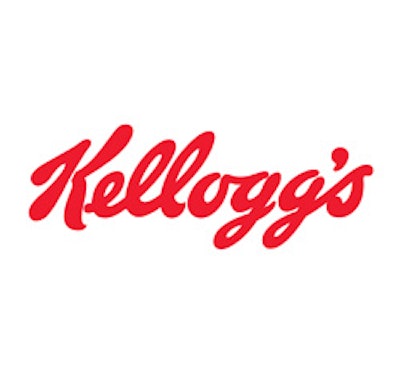 NEW YORK (AP) — Kellogg says it plans to trim its global workforce by 7 percent, with the breakfast foods maker citing weaker-than-expected sales for the year.
The maker of Frosted Flakes and Eggo waffles says it expects earnings per share for the year to be toward the lower end of its previous forecast. According to FactSet, Kellogg has 31,000 employees, suggesting the company plans to cut about 2,170 jobs.
"Some employee notifications will take place this week," the company said in a statement.
Kellogg says the workforce reductions will take place by the end of 2017, along with plant consolidations and other cost-cutting measures it's dubbing "Project K."
Kellogg, based in Battle Creek, Michigan, has been struggling to boost cereal sales in its flagship North American market. Although cereal remains a huge business, Americans have a growing number of options in the morning and are increasingly reaching for foods that they can eat on the go.
In the latest quarter, Kellogg said sales in its U.S. Morning Foods segment fell by 2.2 percent. Among Kellogg's other products are Special K, Pop Tarts, All-Bran and Rice Krispies.
To expand into the salty snacks business, Kellogg last year bought Pringles chips. The company is hoping that the chips will also give it a bigger presence overseas as well. But in the latest period, Kellogg said sales in the U.S. Snacks segment also fell by 2.5 percent.
For the quarter, Kellogg Co. said earned $326 million, or 90 cents per share. Not including one-time items, it earned 95 cents per share, which was above the 89 cents per share Wall Street expected.
A year ago, the company earned $318 million, or 89 cents per share.
Revenue slipped to $3.72 billion and was short of the $3.73 billion analysts expected.
Kellogg's shares rose 1.5 percent to $63.25 in premarket trading.