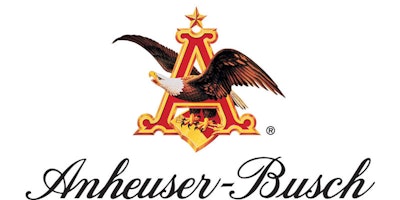 BRUSSELS (AP) — Anheuser-Busch InBev, the world's largest brewer, says its net profit soared to $1.5 billion in the second quarter of 2017 from $152 million in the same period a year earlier, before its merger with rival SABMiller.
Sales at the Belgium-based AB InBev, which brews beers including Budweiser, Corona and Stella Artois, said Thursday that overall sales rose 5 percent to $14.2 billion in the second quarter.
AB InBev says last year's 79 billion pound merger with SABMiller "continues to go as planned." The deal gives AB InBev a large presence in Africa while increasing its business in South America and Europe.
Revenue in the United States slipped in the quarter with sales of Budweiser and Bud Light edging lower.