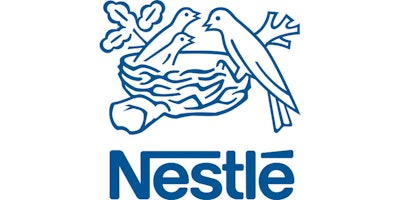 BERLIN (AP) — Swiss food giant Nestle says its first-half earnings were up 19 percent due to a one-time tax expense that impacted profit a year earlier, while sales slipped as a result of divestments and currency issues.
The company behind Maggi noodles, Stouffer's frozen foods and KitKat chocolate bars on Thursday reported net profit of 4.9 billion francs ($5.1 billion) for January-June. It said that total sales were down 0.3 percent at 43 billion francs.
Nestle, which does not break down earnings by quarter, confirmed its full-year outlook for organic growth "in the lower half of the 2-4 percent range." It expects higher underlying earnings per share in constant currency.
CEO Mark Schneider said that "profitability is in line with our expectations, as restructuring savings and efficiencies have offset higher commodity costs."