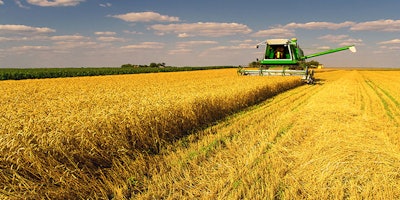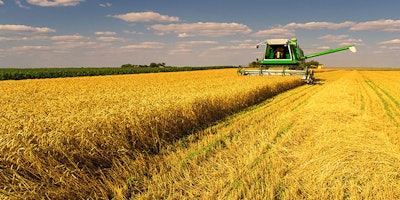 DES MOINES, Iowa (AP) — The average value of Iowa farmland declined 6 percent over the past year, and this is the first time those values have dropped for three years in a row since the 1980s farm crisis.
The Des Moines Register reports that Iowa State University estimates that Iowa farmland is now worth about $7,183 per acre on average. That's 17.5 percent lower than the record set in 2013 of $8,716 per acre when crop prices were higher.
But assistant Iowa State University economics professor Wendong Zhang says the state is unlikely to see another crisis soon because farmers are generally in better financial shape.
Most Iowa farmers increased their financial reserves during the boom that preceded the current drop in crop prices. And Zhang said government safety nets are better than they were in the 1980s and interest rates remain low.
Plus, the overall debt level for farmers remains lower.
"For a pessimist, there are reasons to worry, especially for landowners . or producers who are over-leveraged," Zhang said. "For an optimist, this decline is still modest, and the probability of a replay of the 1980s farm crisis is low."
Even though a crisis doesn't seem likely there are still farmers having a hard time today, said Bill Northey, Iowa's Agriculture Secretary.
"There are some producers that are really struggling," Northey said. "I imagine there will be farmers farming less ground next year . and maybe some that won't be able to farm."
Nationwide, farm income is projected to be $66.9 billion this year. That's 46 percent lower than the record set in 2013. That means the average household income for the nation's roughly 2 million family farms will be $118,890.
Corn prices have fallen nearly 60 percent in the last several years, and soybean prices have fallen roughly 40 percent. At the same time, many key costs have increased for farmers, including seed, herbicide and farmland rents.
Zhang said livestock producers have also been struggling.
"While corn and soybean prices continue to fall short of production costs, livestock producers faced a tougher environment in 2016 with hog, cattle and dairy prices all down by at least 30 percent compared to two years ago," he said.
Iowa farmland prices haven't dropped as much as incomes because there is still strong demand for the limited supply of land. But Zhang said farmland values might continue to decline for another year or two if crop prices remain weak.