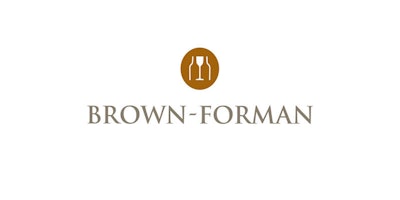 LOUISVILLE, Ky. (AP) — Spirits maker Brown-Forman Corp. said Wednesday its second-quarter net income fell slightly as tough foreign exchange conditions and lost revenue from a couple of brands it shed offset gains in its bourbon, tequila and flagship Jack Daniel's Tennessee Whiskey products.
The Louisville, Kentucky-based company predicted stronger sales growth in the second half of its fiscal year, and reaffirmed its full-year earnings projection in the range of $1.71 to $1.81 per share.
Its shares fell more than 2 percent in morning trading Wednesday.
Second-quarter underlying net sales growth in the U.S. accelerated to more than 6 percent, led by gains for the Jack Daniel's lineup, the company said. U.S. sales were boosted by strong gains from its Woodford Reserve bourbon and Herradura and el Jimador tequila brands, it said.
But overall net sales growth for the first half of its fiscal year was hurt by the sale of its Southern Comfort and Tuaca brands and by unfavorable foreign exchange, it said. Foreign markets account for about 60 percent of the company's total sales.
Brown-Forman sold Southern Comfort and Tuaca, a premium liqueur brand, to Sazerac in a deal that closed earlier this year.
"As anticipated, our reported earnings were impacted noticeably in the first half by the absence of the brands we sold in late fiscal year 2016, as well as by adverse foreign exchange," Brown-Forman CEO Paul Varga said.
"We anticipate additional improvement in underlying net sales growth in the second half of fiscal 2017 against more favorable comparisons, as well as continued investments to position the company for sustained, long-term growth," he added.
The company reported net income of $197 million, or 50 cents per share, in the second quarter ending Oct. 31. That's compared to $200 million, or 49 cents per share, a year ago. Net sales after excise taxes were deducted fell to $830 million, down 3 percent.
The company said underlying net sales in Western Europe grew in the mid-single-digit range and Australia's results were up slightly during the first six months of the fiscal year. The company reported sluggish sales in the United Kingdom and Germany.
Its performance in emerging markets rebounded from the prior quarter's declines, it said.
Underlying net sales for the entire Jack Daniel's lineup were up by 2 percent for the first half of the fiscal year, the company said.
Woodford Reserve had a 19 percent gain, while Herradura was up 16 percent and el Jimador increased 9 percent. Underlying net sales for Finlandia vodka fell by 4 percent during the period and by 14 percent for Canadian Mist.
Brown-Forman said its portfolio of pricier super and ultra-premium whiskey brands delivered continued strong growth. The company said it has increased pricing on many of those brands.
Brown-Forman Corp.'s Class B shares fell 98 cents, or 2.2 percent, to $43.97 in morning trading. The stock has dropped more than 14 percent in the last 12 months.