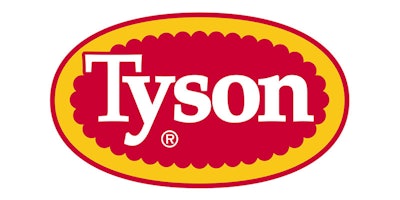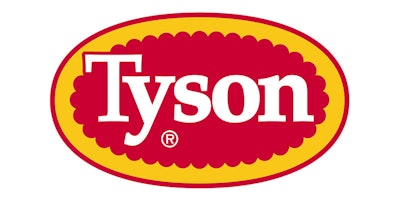 SPRINGDALE, Ark. (AP) — Arkansas-based Tyson Foods Inc. announced plans Monday to create a venture fund aimed at developing innovations in food production.
The meat company, based in Springdale, said it will make $150 million available for Tyson New Ventures LLC, which it said would complement Tyson's continued investment in fresh meat, poultry and prepared foods.
The venture fund's first investment is a 5 percent ownership stake in Beyond Meat, a California-based company that makes "plant-based protein." Tyson says the venture fund will concentrate on alternative proteins, like the Beyond Meat deal, as well as other startups aimed at eliminating food waste and finding new innovations in technology.
"This fund is about broadening our exposure to innovative, new forms of protein and ways of producing food, while remaining focused on our core fresh meats, poultry and prepared foods businesses, which are also experiencing tremendous consumer demand and growth," said Monica McGurk, Tyson's executive vice president of strategy and new ventures.
Tyson is one of the world's largest food companies and its brands include Jimmy Dean, Hillshire Farm, Sara Lee and Ball Park. The company's CEO, Donnie Smith, is stepping down at the end of the year and will be replaced by Tyson president Tom Hayes.