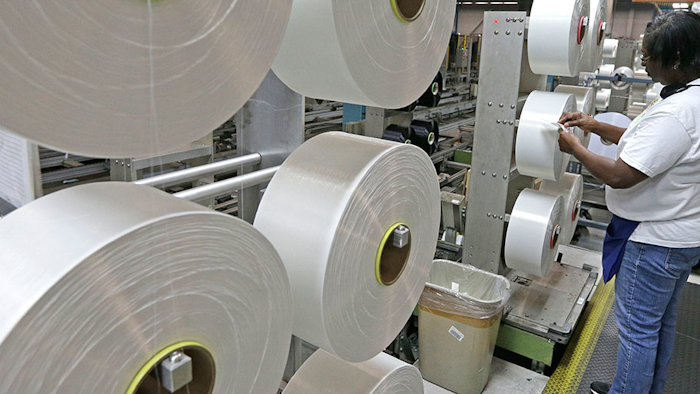 WASHINGTON (AP) -- Orders to U.S. factories rose in October by the largest amount in 16 months but a key category that tracks business investment posted an anemic gain.
Factory orders increased 2.7 percent in October, the best showing since a 2.9 percent rise in June 2015, the Commerce Department said Tuesday. The strength came from a 93.8 percent surge in the volatile category of commercial aircraft. A category that serves as a proxy for business investment edged up just 0.2 percent following a 1.5 percent drop in September.
U.S. manufacturers have struggled for much of this year, having to deal with the impact of a strong dollar, which makes their exports more expensive in overseas markets, and big cutbacks in investment spending by energy companies in the wake of falling oil prices.
Orders for durable goods, items expected to last at least three years, rose 4.6 percent, slightly lower than an advance report which had put the gain at 4.8 percent. Orders for nondurable goods such as chemicals, food and paper were up 0.9 percent in October, matching the September increase.
So far this year, orders for nondefense capital goods excluding aircraft - the category used to track business investment - are down 4 percent from the same period in 2015. This weakness in investment has held back overall growth this year.
Economists are forecasting that manufacturing may start seeing better days with energy prices now rising again.
The Institute for Supply Management reported that American factories expanded for the third straight month in November as new orders and production grew at a faster pace.
Stronger output in manufacturing would help support overall economic growth. The U.S. economy grew at an annual rate of 3.2 percent in the third quarter, helped by a rebound in inventory restocking. That was up significantly from weak gains of 0.8 percent in the first quarter and 1.4 percent in the second quarter.
Analysts expect the economy will expand at a 2 percent rate in the current quarter.