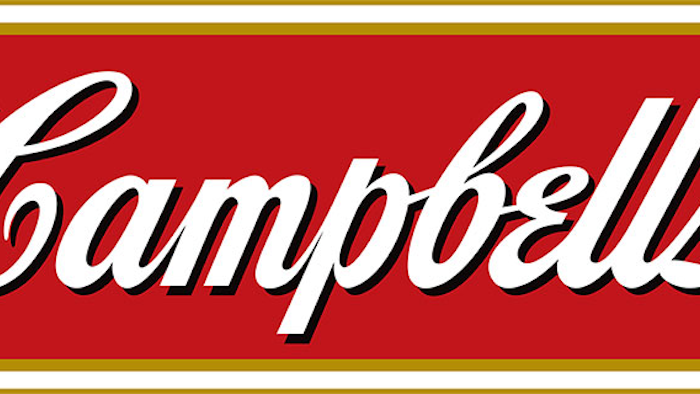 NEW YORK (AP) — Campbell Soup Co.'s fiscal second-quarter profit climbed more than 19 percent, topping Wall Street expectations, as lower costs offset a dip in sales.
The Camden, New Jersey-based company reported net income of $265 million, or 85 cents per share for the three months ended Jan. 31.
Earnings, adjusted for non-recurring costs, were 87 cents per share, topping Wall Street expectations with the average estimate of seven analysts surveyed by Zacks Investment Research for earnings of 81 cents per share.
The maker of canned soup, Pepperidge Farm cookies and V8 juice posted a 1.4 percent dip in revenue to $2.2 billion in the period, hampered by lower volume and a stronger dollar.
Sales in the Americas Simple Meals and Beverages division, which includes canned soup, fell 3 percent to just under $1.24 billion. Sales in the Global Biscuits and Snacks unit, which includes Pepperidge Farm products, fell 3 percent to $682 million.
The company's costs and expenses fell 5.8 percent to $1.79 billion.
Looking ahead, Campbell expects full-year earnings in the range of $2.88 to $2.96 per share. Analysts surveyed by FactSet expect adjusted earnings of $2.87 per share.
Campbell shares rose 23 cents to $60.76 in morning trading. Its shares are up almost 29 percent over the past year.