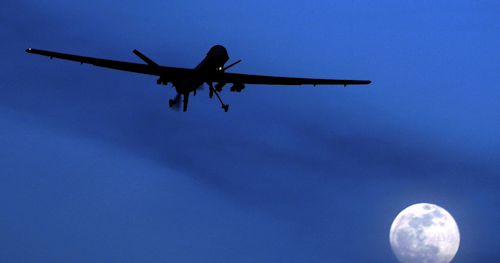 The U.S. Army plans to test a new system of 3D-printed drones during its next round of live military experiments in early 2017.

The Army Expeditionary Warrior Experiments program last month selected the U.S. Army Research Laboratory's On-Demand Small Unmanned Aircraft Systems as one of 50 projects to be tested at the annual event, which will be held next year at Fort Benning, Georgia.

"We saw the trajectories of two beneficial technology areas converging in the future," said Eric Spero of the lab's Vehicle Technology Directorate.

The system enables soldiers to input mission-specific information into military software, which designs a model drone and sends the pattern to 3D printing equipment. Personnel would then assemble the drone using the printed structure and off-the-shelf electronic parts.

The technology, proponents said, could allow small units operating in complex environments to quickly deploy an unmanned system tailored to specific needs, including supply delivery, threat detection and identification.
The system could also save the military considerable costs in repairs, inventory and technology upgrades.

"When we mention that the on-demand version is flexible, potentially more available, and at a much lower cost — that's when people get excited," Spero said.

The Army Research Laboratory plans to develop a working prototype in time for the Army Expeditionary Warrior Experiments next January and February. The drills will allow soldiers to give early feedback on 14 projects developed by government research and 36 systems submitted by the private sector.

Army officials stressed that the project remains years away from deployment in the field and that researchers must develop better design tools, materials and printing systems.
Spero added that the technology "is not about UASs."

"It's about the capability to design and build on-demand," he said. "The concept takes advantage of 3D printing as a future enabler and positions us, as the U.S. military, to take advantage of increasingly better manufacturing technologies."