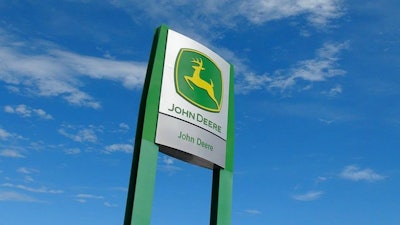 Monsanto this week terminated an agreement to sell a high-tech agricultural equipment business amid opposition from federal antitrust regulators.

The Climate Corporation, a subsidiary of the St. Louis agribusiness giant, reached the agreement to sell Precision Planting LLC to John Deere in late 2015.

Precision Planting develops high-speed, connected planting systems, and John Deere officials said that the deal would provide farmers utilizing its tractors and other equipment with crucial data in nearly real-time.

The Justice Department, however, sued to block the acquisition last year due to concerns that it would combine the two largest competitors in the precision planting segment — and thereby stifle innovation and raise prices.
Monsanto cited regulatory concerns and subsequent delays in its decision to terminate the agreement. The company added that it has already spoken with interested parties about selling Precision Planting as The Climate Corporation focuses on its digital platform.

Antitrust authorities called the decision "a victory for American farmers and consumers."

"Agriculture is one of the most important sectors of our economy and the Antitrust Division will remain vigilant to ensure that competition in agriculture markets is not thwarted through illegal transactions," Acting Assistant Attorney General Andrew Finch said in a statement.

Deere officials said that they were "deeply disappointed" and maintained that DOJ concerns were "based on flawed assessments of the marketplace."

"As a world leader in precision agriculture, John Deere will continue developing technology-based products and services to help customers improve the productivity and profitability of their operations," said John May, the president of Deere's agricultural solutions division.