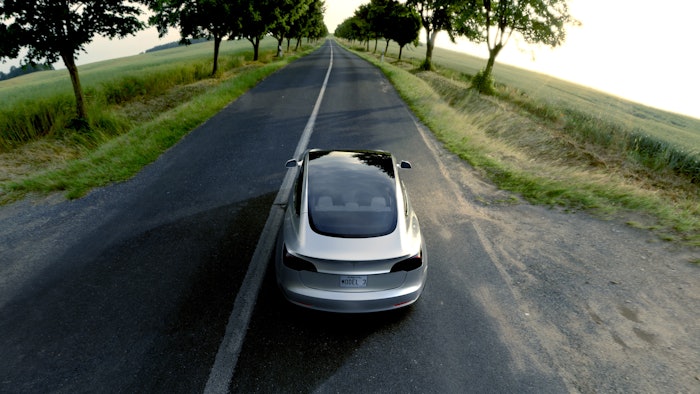 Tesla Motors on Wednesday reported just the second quarterly profit in company history amid new records for vehicle production, vehicle deliveries and revenue.

The announcement, The New York Times reports, was a surprise for investors ahead of a highly anticipated shareholder vote on Tesla's proposed merger with solar panel installer SolarCity.

"I'm very proud of the team for executing so well," CEO Elon Musk said in a conference call, according to the Times. "It's definitely one of the best moments in Tesla history."

The electric vehicle manufacturer said that net income in the third quarter was $22 million and reported $176 million in positive free cash flow.

The company produced more than 25,000 vehicles between July and September — an increase of more than 90 percent compared to the same period in 2015 — while orders for its Model S sedan and Model X SUV jumped by nearly 70 percent over that span.
Tesla officials also said that its energy storage products "are gaining increased market acceptance."

Tesla's battery systems enable storage of intermittent sources of renewable energy such as wind or solar, and Musk argued that its proposed $2.6 billion acquisition of SolarCity — run by Musk's cousins — would create a "one-stop" shop for solar energy systems.

Critics, however, questioned the combination of SolarCity's debt levels with Tesla, which long operated at losses as it built up its operations. The profit in the latest quarter, analysts said, should help quell some of those fears.

"Tesla badly needed this positive outcome after 13 quarters of unprofitable results to reassure investors," Rebecca Lindland of Kelley Blue Book told National Public Radio.

The third quarter results also provided optimism that Tesla will be able to meet Musk's ambitious vehicle production goals in coming years. The company is set to introduce a more economical electric vehicle, the Model 3, aimed at the mass car market next year.

Executives said the company remains on pace to deliver 50,000 vehicles in the second half of the year — despite weather and holiday-related challenges in the fourth quarter — but Musk wants to make 500,000 cars annually by 2018.