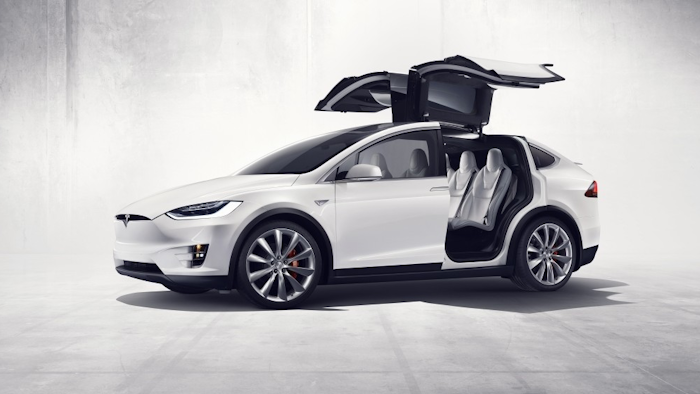 Tesla Motors is suing a former supplier over alleged design flaws in doors for the Model X sport-utility vehicle.

The Wall Street Journal reports that Tesla filed the lawsuit in order to stop Hoerbiger Automotive Comfort Systems from seeking further payments from the electric vehicle maker.

Tesla selected the German auto parts manufacturer over several competitors to design "falcon wing" doors that rise vertically when opened. According to the lawsuit, however, Hoerbiger's prototypes leaked oil and sagged or became overheated and stopped working.
Tesla subsequently switched to a different design and supplier in the spring of 2015, which cost the company millions of dollars and further delayed delivery of the Model X.

Tesla argued in its complaint, which was filed in California federal court, that it owes Hoerbiger $3 million for prototype costs — and nothing more.

"We were forced to file this lawsuit after Hoerbiger decided to ignore their contracts with us and instead demanded a large sum of money to which they are not entitled," a Tesla spokeswoman told the Journal.