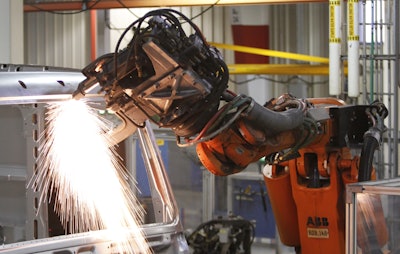 The Obama administration last week announced plans to establish the final advanced manufacturing hubs under the National Network for Manufacturing Innovation.

The Commerce Department plans to solicit bids for the two new institutes next month. They will be the first funded by the department's National Institute of Standards and Technology.

Seven other hubs, funded through either the Defense Department or Energy Department, were previously announced throughout the country.

"Today marks a major milestone for the future of American innovation," said Commerce Secretary Penny Pritzker. "The collaborative, cutting-edge technologies being designed, developed and commercialized at our NNMI institutes are essential to America's long-term economic growth, competitiveness and job creation."

Commerce Department officials said that the specific focus of the new hubs will be determined based on industry demands, but added that the agency is particularly interested in manufacturing robotics and biopharmaceutical manufacturing.
A robotics institute would focus on improving deployment and ensuring safe collaboration with humans and other robots. The biopharmaceutical hub, meanwhile, would work toward improved biologic therapies, which utilize living cells rather than conventional pharmaceutical chemistry.

A presidential advisory council identified both as "technology areas critical to supporting national needs."

NNMI hubs include government agencies, universities, nonprofits and the private sector. The Commerce Department institutes will be funded with up to $70 million each over five to seven years, which must be matched by non-federal sources.

Officials expect both institutes to become self-sustaining within the funding window.

"Each institute serves as a regional hub of manufacturing excellence, providing the innovation infrastructure to reinforce the competitiveness of the U.S. manufacturing sector as a whole," said NIST Director Willie E. May.