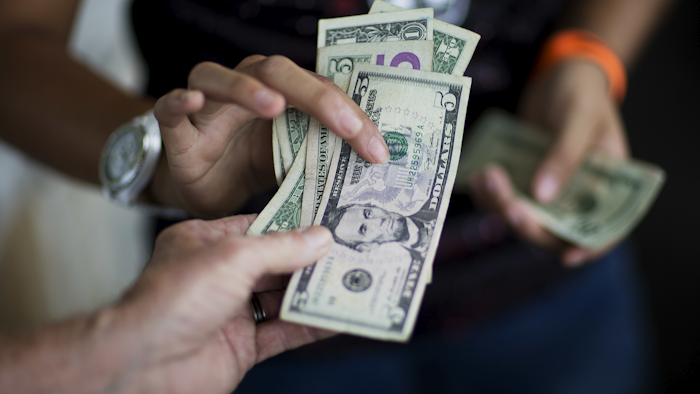 WASHINGTON (AP) — The Conference Board releases its December index on U.S. consumer confidence at 10 a.m. Eastern Tuesday.
REBOUNDING SENTIMENT: Economists expect the index to rise to 93.8 after falling sharply to 90.4 in November, according to the data firm FactSet.
JOBS PUZZLE: The November drop — to the index's lowest level since September 2014 — confounded economists who'd expected an improving job market to lift consumer spirits. Instead, Americans sounded more pessimistic last month about the jobs market and the likelihood their own incomes would increase.
The job market has looked healthy in 2015. Employers are adding an average of 210,000 jobs a month through November. Unemployment has stayed at a seven-year low 5 percent for two straight months.
But average hourly pay is rising only modestly.
And the world economy looks shaky. China, the world's second-biggest economy, is decelerating, pulling down the price of commodities such as iron ore and hurting the economies of emerging market countries that export raw materials. Global weakness is hurting American manufacturers, who also are contending with a strong dollar, which makes their goods more expensive in foreign markets. U.S. factories have cut 27,000 jobs since July.
Another gauge of Americans' mood — the University of Michigan's consumer sentiment index — rose this month to the highest level since July. The Michigan index rose to 92.6 in December from 91.3 last month. It's averaged 92.9 in 2015, highest annual average in 11 years. The Michigan survey finds that Americans are pleased with low inflation, including low gasoline prices, which boosts their purchasing power.