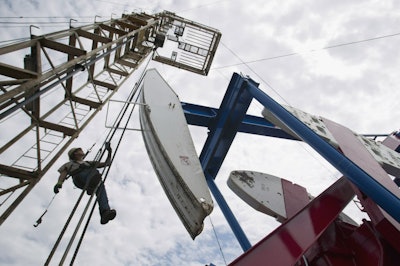 Oil prices hit their lowest levels since the height of the Great Recession on Friday following a pessimistic outlook from the International Energy Agency.

Prices initially plummeted late last year amid a global oversupply of oil, which was exacerbated this year by weaker demand in sluggish economies such as China.

The potential lifting of international sanctions against Iran, meanwhile, could add those reserves to the global market.

Crude prices approached the $40 per barrel mark after the Organization of the Petroleum Exporting Countries voted to maintain its current high production levels last week.

This week, the IEA suggested that the excess oil supply could worsen in 2016.

The news sent prices on the Brent crude index to below $39, the lowest since December 2008.

The West Texas Intermedia index, meanwhile, declined to just more than $36 per barrel, the lowest since February 2009.

Analysts told Reuters in the wake of the IEA report that although they remained unlikely, prices as low as $20 couldn't be ruled out completely.

"The next quarter is going to be particularly tough as we go from a high-demand to a low-demand quarter," said Richard Gorry of JBC Energy Asia.

Those prices could jeopardize the world's oil storage capacity, but the IEA report also said that reserves should grow more slowly next year as low prices curb non-OPEC production.

"Concerns about reaching storage capacity limits appear to be overblown," the agency said.