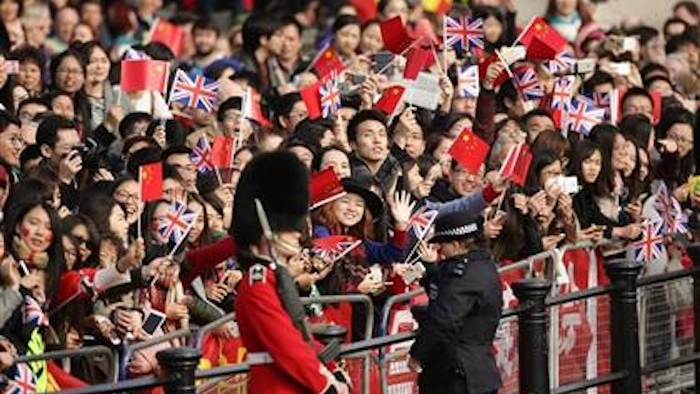 Tuesday marks the start of Chinese President Xi Jinping's four-day visit to the U.K. — a visit designed, in part, to fortify economic ties between the two countries.
It's no great secret that Britain's Conservative-led government wants to increase trade deals with the world's second-largest economy, but the relationship between Britain and China remains rocky.
In addition to handling human rights concerns and demonstrations from pro-Tibet groups, Prime Minister David Cameron is also under pressure to broach the country's current steelmaking crisis — an issue worsened by China's decision to sell steel at a loss on world markets. In fact, the U.K.'s Tata Steel announced their decision to lay off 1,200 workers on Tuesday, a move that underscores the severity of the issue.
Read more: Borderless Manufacturing: Achieving Growth Through Globalization.
The president's arrival was met, in true British fashion, with much pomp and circumstance. Before being driven to Buckingham Palace (where Xi and his wife will reside during their stay) in a gilded carriage drawn by white horses, the president received a 41-gun salute. Later, President Xi also gave a short speech to both houses of Parliament, an honor afforded to few visiting politicians.
What do you think about Chinese-British trade relations? Is Britain courting the Chinese market a little too eagerly?
Comment below or tweet me @MNetAbbey.