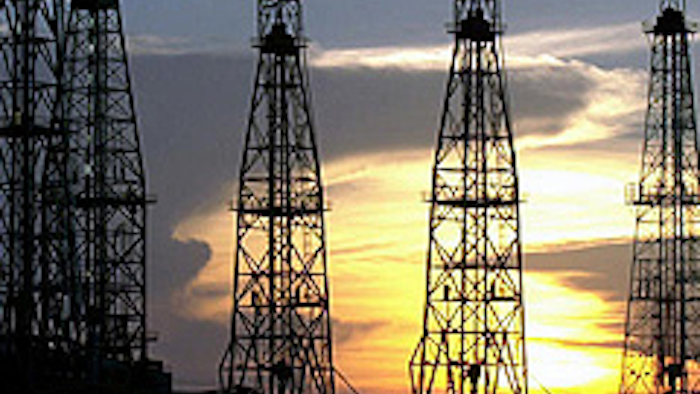 The U.S. energy drilling boom that took off in 2008 fueled economic growth and boosted hiring, at least through the end of last year. Yet production was thrown into reverse by a plunge in oil prices — from about $110 a barrel last summer to $50 in January.
Most economists had expected cheaper energy to be an overall boon to the U.S. economy. It hasn't been. Consumers have been reluctant to spend their savings from the pump. As a result, they haven't offset the blow the economy has absorbed from reduced investment in oil and gas drilling.
Here are some figures illustrating the rapid rise of oil and gas production and its contribution to the economy:
Production Jumps:
The United States is now the world's largest combined producer of oil and natural gas. Last year, it produced an average of 8.7 million barrels of oil a day, up from 5 million in 2008. Natural gas output soared from 57.7 billion cubic feet a day to 74.7 billion, according to government data. Oil production accounts for nearly 2 percent of the economy, up from less than 1 percent in 2000.
Jobs Rise:
The number of jobs directly tied to the industry has nearly doubled in the past 10 years, from 282,000 to 537,000 at the end of last year. In addition, hundreds thousands of additional jobs have been added at steel mills, heavy equipment factories and cement plants to produce the steel pipes, concrete and rail cars used to produce and transport oil. IHS Energy, a consulting firm, estimates that when those additional jobs are included, oil and gas production supported 2.1 million positions in 2012.
Rampant Rigs:
In the past 10 years, the number of rigs drilling for oil and gas jumped from about 1,250 to over 1,900 last fall. That figure has since plunged to just 888.
Business Spending Jumps:
More rigs and wells translate into billions in investment and equipment. IHS Energy estimates that U.S. and Canadian energy companies increased their investment in production from $98 billion in 2005 to $363 billion last year.
State Changes:
The impact of booming energy production has been most dramatic in states with large oil and gas reserves. Moody's Analytics estimates that in 2014, energy output accounted for 16.6 percent of the state's economy, up from just 2.6 percent a decade earlier. It accounts for 11.4 percent of Texas' economy, up from 8.2 percent in 2004. In Oklahoma, oil and gas production made up 12.9 percent of the economy last year, up from 9.6 percent.