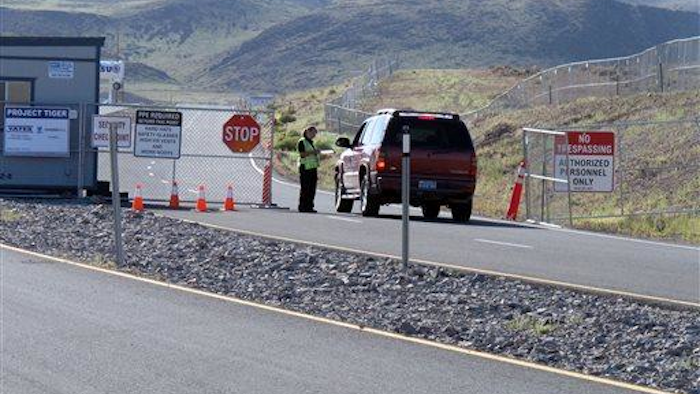 Word that Tesla Motors was interested in locating its giant battery factory near Reno apparently jumpstarted a business migration to the region long before the electric car maker made the decision official.
The Reno-Sparks industrial market set a record for square footage leased or sold over the past three months — nearly 2.7 million square feet in the third quarter, compared with the previous record of 2.4 million during the same period in 2013, according to NAI Alliance, a Reno-based commercial real estate company.
The biggest single transaction involved Amazon.com's decision to move its West Coast distribution center from Fernley to a 624,000-square-foot warehouse in an industrial park at Stead, north of Reno. SanMar, another Seattle-based e-commerce company, also leased a 606,000-square-foot warehouse in Spanish Springs, north of Sparks.
"All this activity was pre-Tesla," NAI Alliance Senior Vice President Dave Simonsen said Friday. "Now with the tsunami wave of Tesla, it will be interesting to see the result on the overall market. I think momentum will continue to build over the next two years."
Tesla's suppliers are likely to sign short-term leases soon for existing building space, Simonsen said. But he expects long-term leases to follow as Tesla moves closer to its target of opening its gigafactory in 2017 on a 10-million-square-foot site at the Tahoe Reno Industrial Center, about 17 miles east of Reno.
"In the meantime, our market is doing very well just standing on its own two legs outside of the Tesla deal," Simonsen said.
"On top of the overall economy doing well, Reno's location is viewed as a great distribution location," he said. "Rents are rising, vacancy is dropping. New construction is imminent. We are getting more and more inquiries from users and developers."
Amazon.com Inc. plans to begin moving its fulfillment center operations from Fernley to Reno after the holiday season, according to company spokeswoman Ashley Robinson.
"We'll start moving in January and finish our gradual transition by spring," she told the Reno Gazette-Journal earlier this week.
Other big lease transactions included Randa, a manufacturer of belts, wallets and men's accessories (110,000 square feet); Krone NA Inc., a maker of mowers and hay equipment (99,000 square feet); and Cenntro Motor Corp., which makes electric vehicles (78,000 square feet).
Last month, Nevada lawmakers approved and Gov. Brian Sandoval signed into law a package of incentives worth up to $1.3 billion to persuade Tesla Motors Inc. to build its $5 billion gigafactory where it can make cheaper lithium batteries east of Sparks. The plant is expected to employ more than 6,000 permanent workers with another 4,000 construction jobs anticipated in the meantime.
"Tesla should turn a red hot market to white hot," NAI's quarterly report said. "Buckle up, brokers and developers. It's going to be a wild ride over the next three years."